Atlantic Hurricane Season 2018 Storm Names
| Alberto | Beryl | Chris | Debby | Ernesto | Florence | Gordon | Helene | Isaac | Joyce | Kirk | Leslie | Michael | Nadine | Oscar | Patty | Rafael | Sara | Tony | Valerie | William |
Click on the county or coastal water zone of interest to get the latest forecast from the National Weather Service.
Caribbean Sea Satellite
[10/10]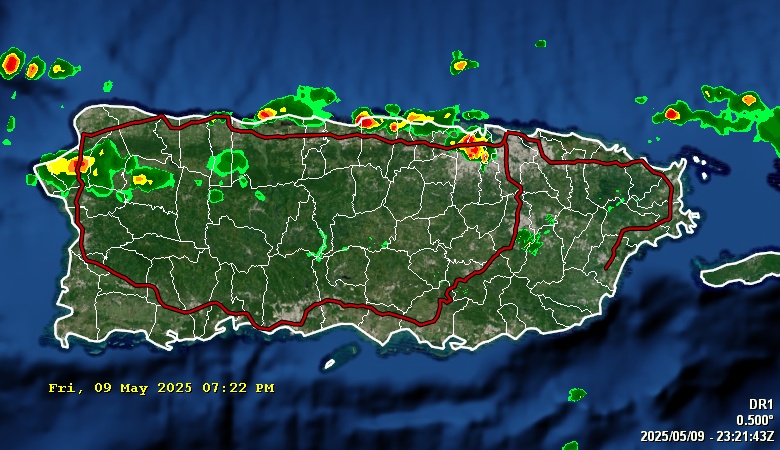 NWS San Juan TJUA Doppler Radar
Weather Summary for Puerto Rico

000
AWCA82 TJSJ 232102
RWSPR

Weather Summary for Puerto Rico
National Weather Service San Juan PR
502 PM AST Tue Oct 23 2018

Partly skies prevailed across the region today with moderate to
heavy rainfall observed over the interior and western areas of
Puerto Rico. Doppler radar estimates show rainfall accumulations
of 2 to 3 inches for some areas of the interior and western Puerto
Rico. Overnight low temperatures will be near the upper 70s to
lower 80s near the coastal areas, and in higher elevations
temperatures will be near the middle 60s to lower 70s. Winds will
be out of the east at 5 to 10 mph. Some showers are possible
during the overnight and early morning hours mainly across the
northern and northeast Puerto Rico.

Wednesday showers are forecast to develop over the northeast,
interior and western areas of Puerto Rico during the afternoon and
drift slowly to the west. As a result of light low-level steering
flow these showers could cause urban and small stream flooding.

Tomorrow daytime high temperatures will range from the upper 80s
across lower elevations to the upper 70s to around 80 degrees
across higher elevations.

Across the regional waters...mariners can expect seas between 3 to
5 feet with winds up to 15 knots.

$$

This product is issued around 5 AM and 5 PM each day and weather
conditions may change between issuances. Please verify the status
of any Watches...Warnings or Advisories mentioned in this product.
Tropical Weather Outlook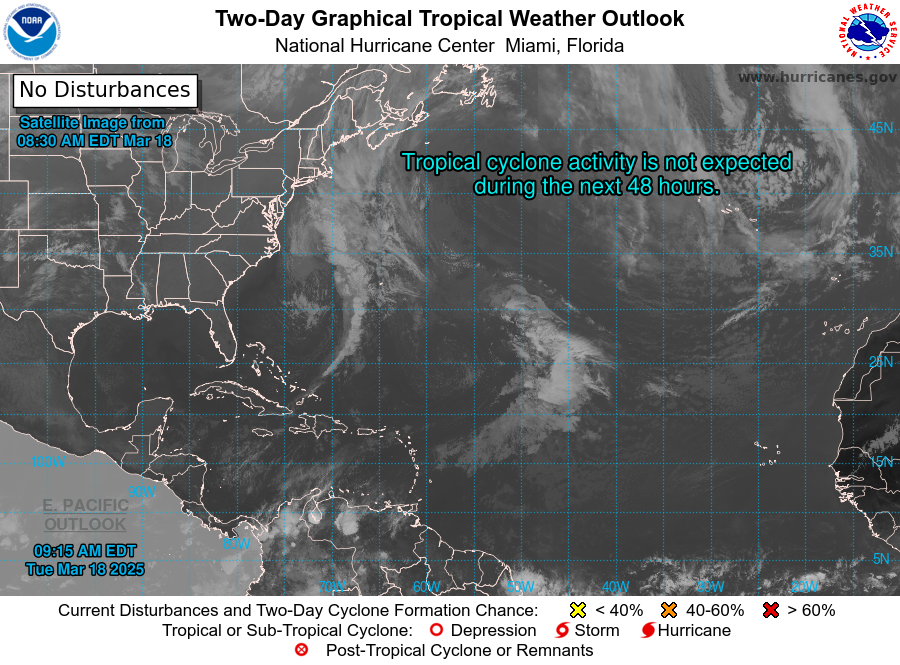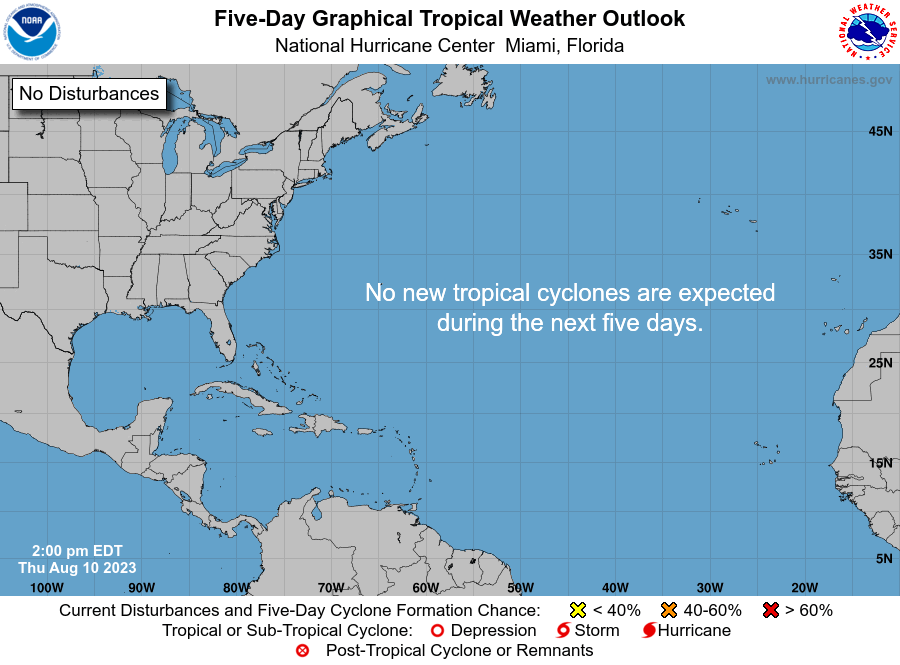 Satellite Imagery
Select a map type to view:

Long-wave Infrared Imagery for Atlantic Ocean (GOES16)
Global Tropics Hazards and Benefits Outlook (Click image for more details)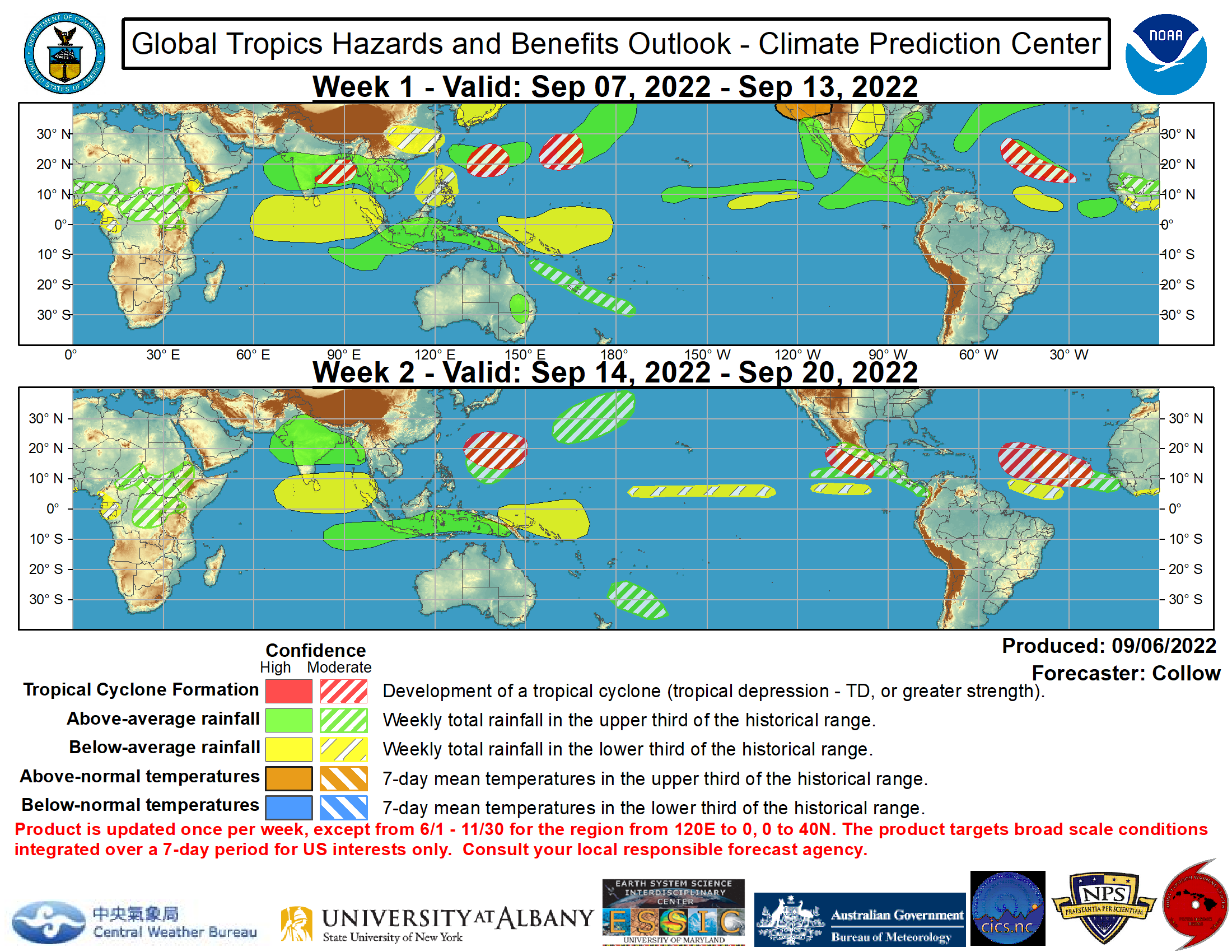 Saharan Air Layer
Wind Shear Tendency
Sea Surface Temperatures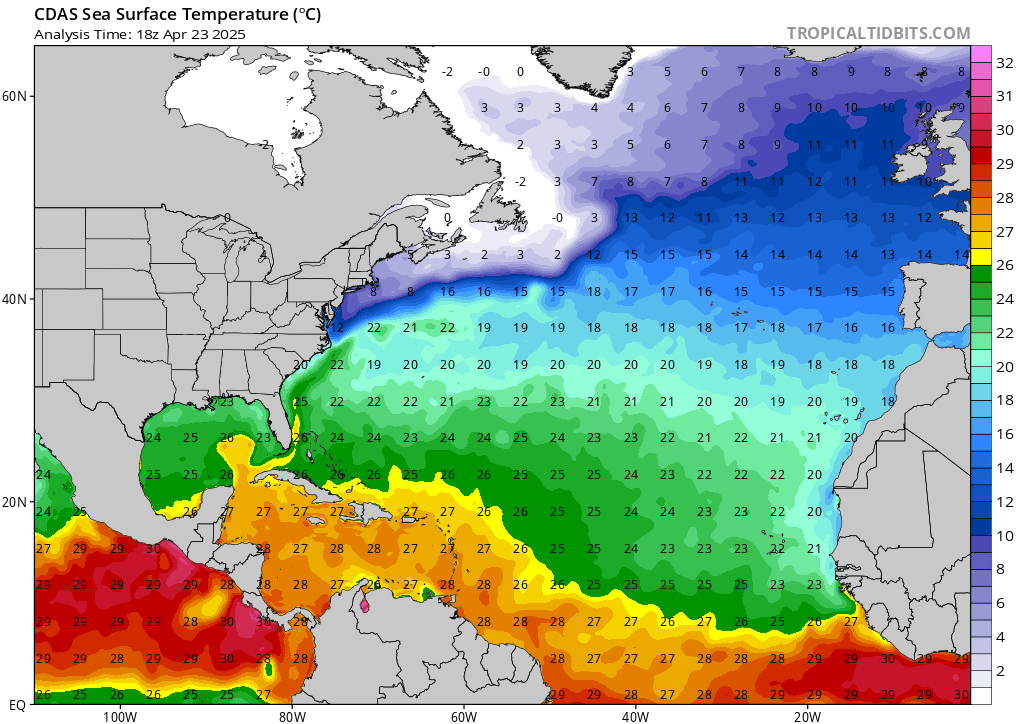 Sea Surface Temperatures Anomalies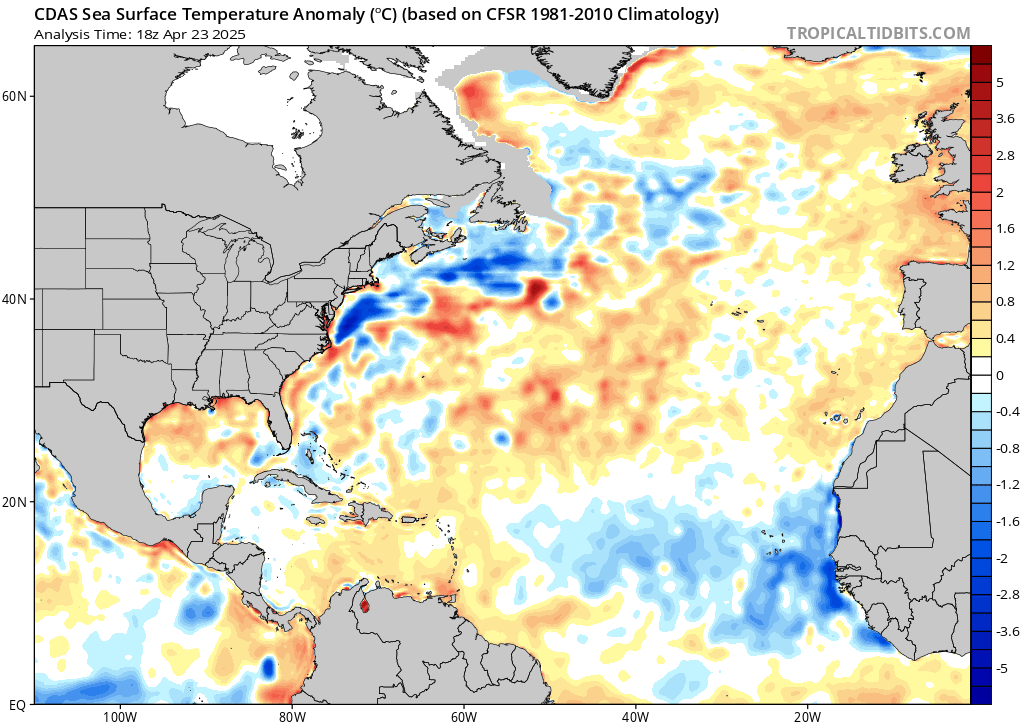 MJO Forecast