Click on the county or coastal water zone of interest to get the latest forecast from the National Weather Service.
Colorado State University Seasonal Forecast
Caribbean Sea Satellite
[10/10]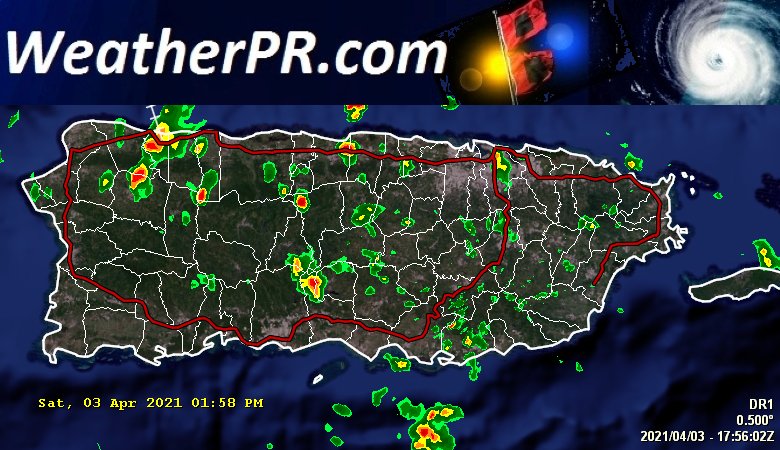 NWS San Juan TJUA Doppler Radar
Weather Summary for Puerto Rico

000
AWCA82 TJSJ 232036
RWSPR

Weather Summary for Puerto Rico
National Weather Service San Juan PR
436 PM AST Tue Apr 23 2019

Mostly sunny skies became partly cloudy during the afternoon
hours as clouds and a few showers developed over parts of the
central interior and southwest sections of the islands. So far
most of the showers were of moderate intensity and of short
duration as drier air continue to filter in across the region.
Winds were generally from the east to northeast between 5 to 15
mph with local sea breeze variations and brief gusty winds. Daytime
high temperatures were near the mid 80s along most coastal areas.


Cloudiness and shower activity over and around the islands will
quickly diminish after sunset leaving mostly clear to partly
cloudy skies. Winds will become light and variable to calm. No
shower activity is expected over land areas as an overall dry
airmass is expected to filter in across the region during the next
few days. A few light showers may however reach the coastal areas
during the early morning hours, followed by some locally induced
afternoon showers in isolated areas. High temperatures are forecast
to be in the mid to upper 80s near coastal locations, and the middle
to upper 70s in higher elevations. Winds will be out of the east
to northeast at 5 to 10 mph with sea breeze variations.

A northeasterly swell will continue to move across the local waters
overnight through later Wednesday to maintain hazardous seas. Therefore
small craft operators should exercise caution mainly over the Atlantic
waters and local passages.

$$

This product is issued around 5 AM and 5 PM each day and weather
conditions may change between issuances. Please verify the status
of any Watches...Warnings or Advisories mentioned in this product.
Latest US Drought Monitor
Last Week
Satellite Imagery
Select a map type to view:

Global Tropics Hazards and Benefits Outlook (Click image for more details)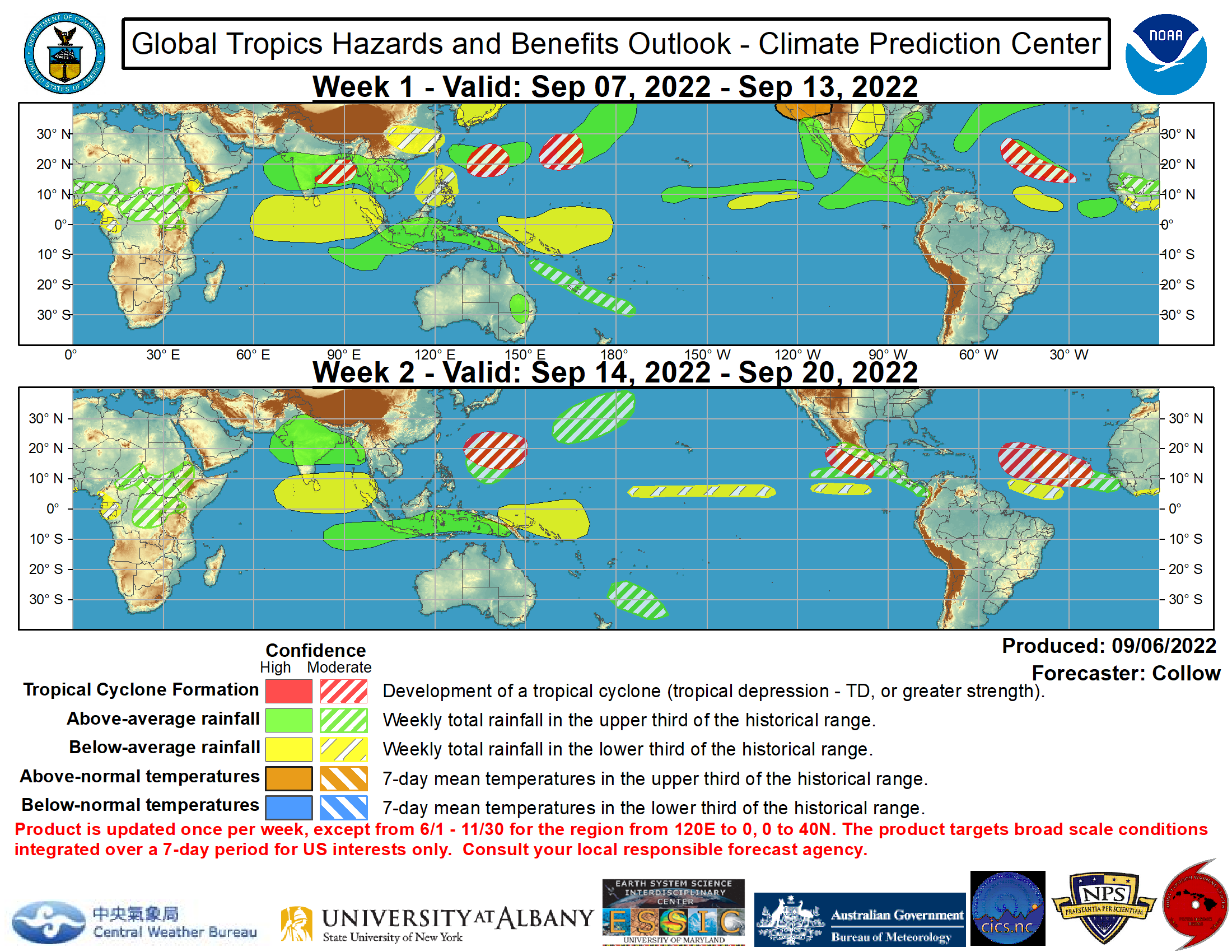 Saharan Air Layer
Sea Surface Temperatures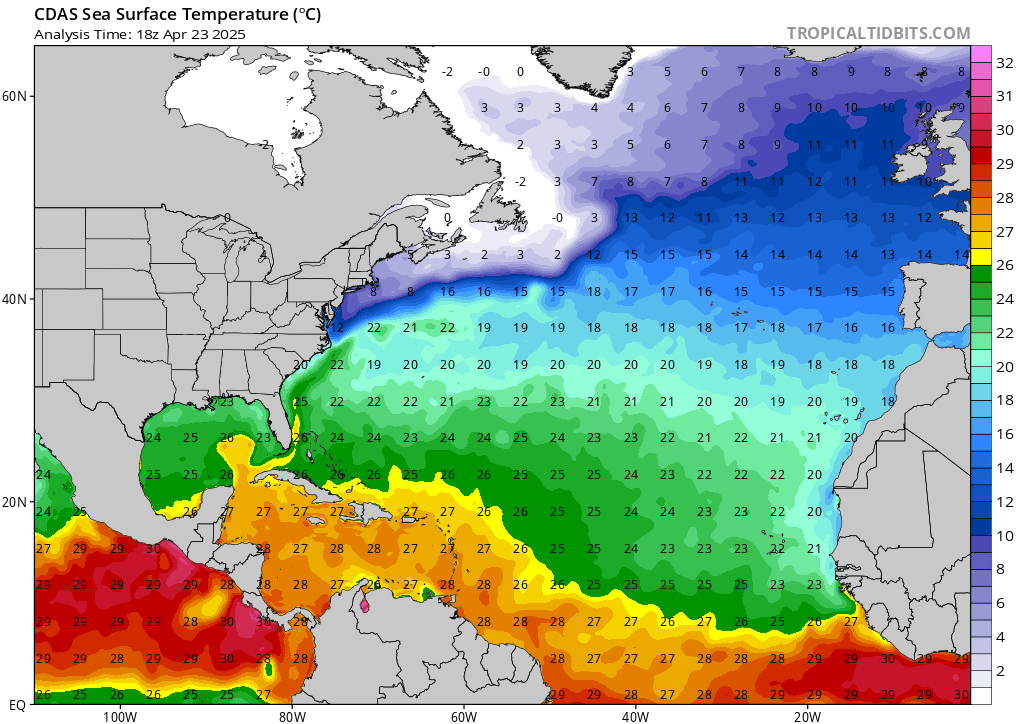 Sea Surface Temperatures Anomalies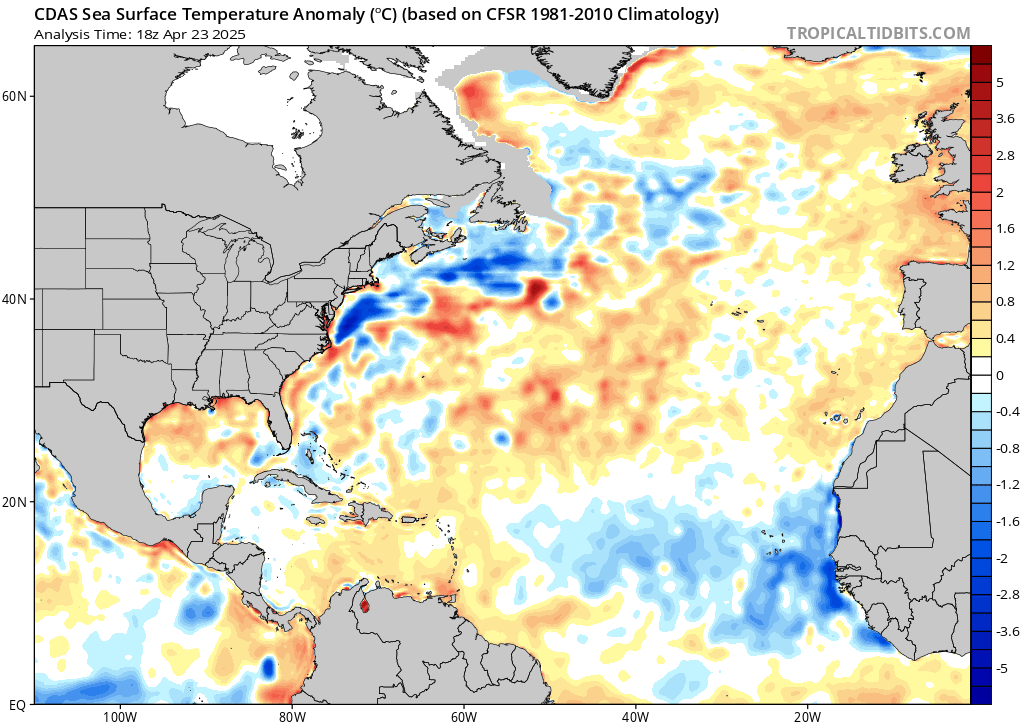 Latest Earthquakes near Puerto Rico