Atlantic Hurricane Season 2019 Storm Names
| Andrea | Barry | Chantal | Dorian | Erin |Fernand | Gabrielle | Humberto | Imelda | Jerry | Karen | Lorenzo | Melissa | Nestor | Olga | Pablo | Rebekah | Sebastien | Tanya | Van | Wendy |
Click on the county or coastal water zone of interest to get the latest forecast from the National Weather Service.
Caribbean Sea Satellite
[10/10]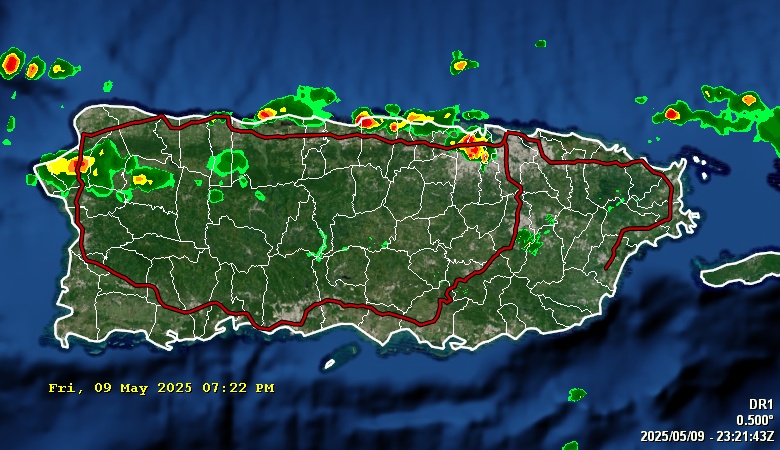 NWS San Juan Doppler Radar
Weather Summary for Puerto Rico

000
AWCA82 TJSJ 180929
RWSPR

Weather Summary for Puerto Rico
National Weather Service San Juan PR
529 AM AST Mon Nov 18 2019

Clear to partly cloudy skies prevailed across Puerto Rico during
the overnight hours. Showers associated to a weak surface trough
persisted over the regional waters, with a few moving inland over
the eastern sections of Puerto Rico. Minimum temperatures ranged
from the mid 60s across the higher elevations to the mid 70s
across coastal areas. Winds were light and variable.

Showers associated to the trough will move at times across the
eastern sections of Puerto Rico during the morning hours. Higher
than normal moisture content will result in scattered to locally
numerous showers this afternoon across portions of the interior
and western Puerto Rico. Light east to southeast winds will
prevail and urban and small stream flooding is expected with the
heaviest showers. Similar conditions are expected on Tuesday.
Maximum temperatures will range from the mid 80s to low 90s across
the lower elevations.

A northerly swell is expected to reach the Atlantic waters later
tonight into Tuesday morning. This will cause a slight increase
in seas between 4 to 6 feet. A moderate risk of rip currents is
expected to continue today for the northern beaches of the
islands. A high risk is expected on Tuesday.

$$

This product is issued around 5 AM and 5 PM each day and weather
conditions may change between issuances. Please verify the status
of any Watches...Warnings or Advisories mentioned in this product.
12 HR, 24 HR, & 48HR Rainfall Accumulations
Tropical Weather Outlook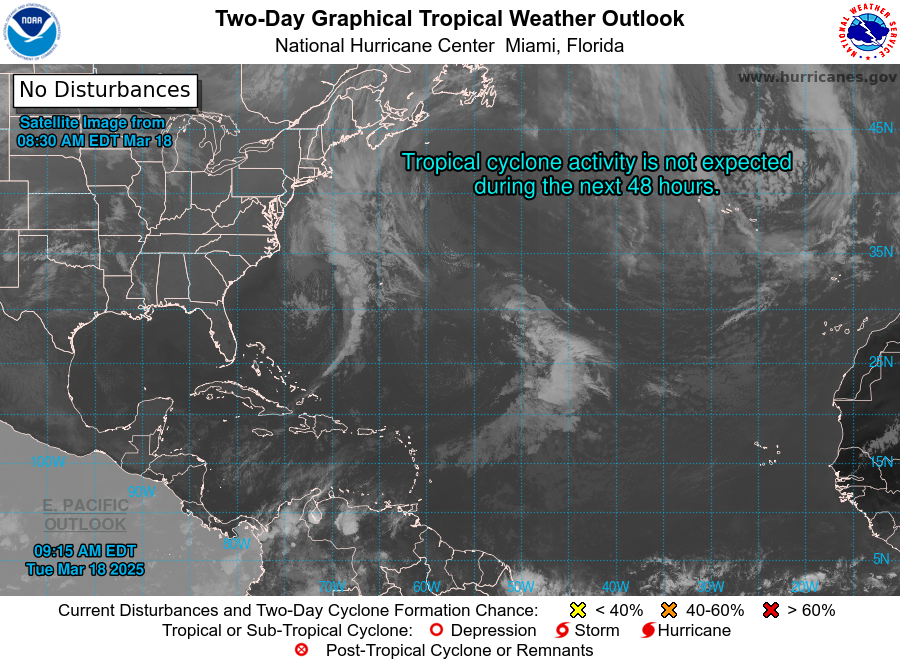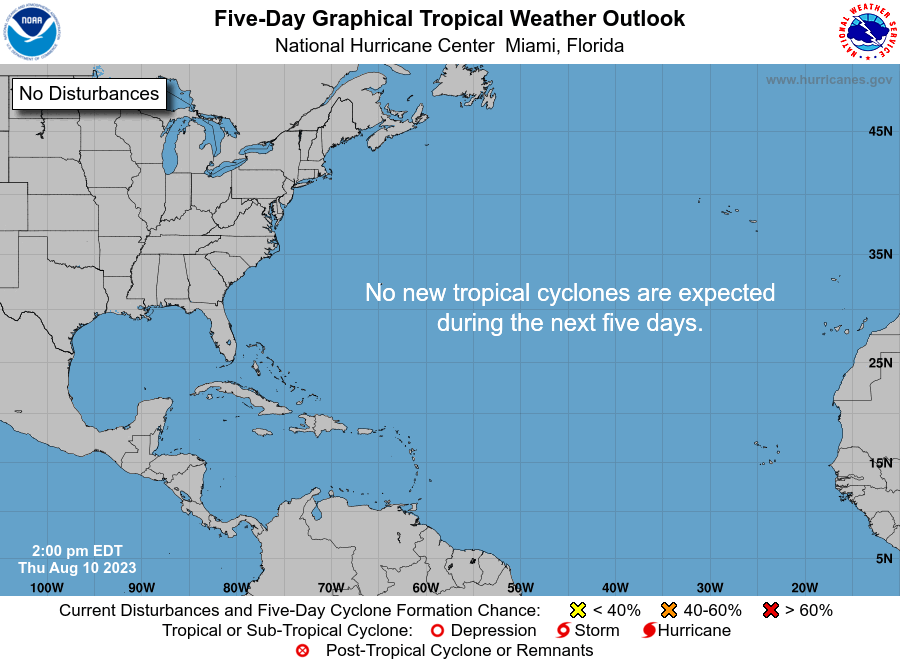 Tropical Atlantic Satellite
Global Tropics Hazards and Benefits Outlook (Click image for more details)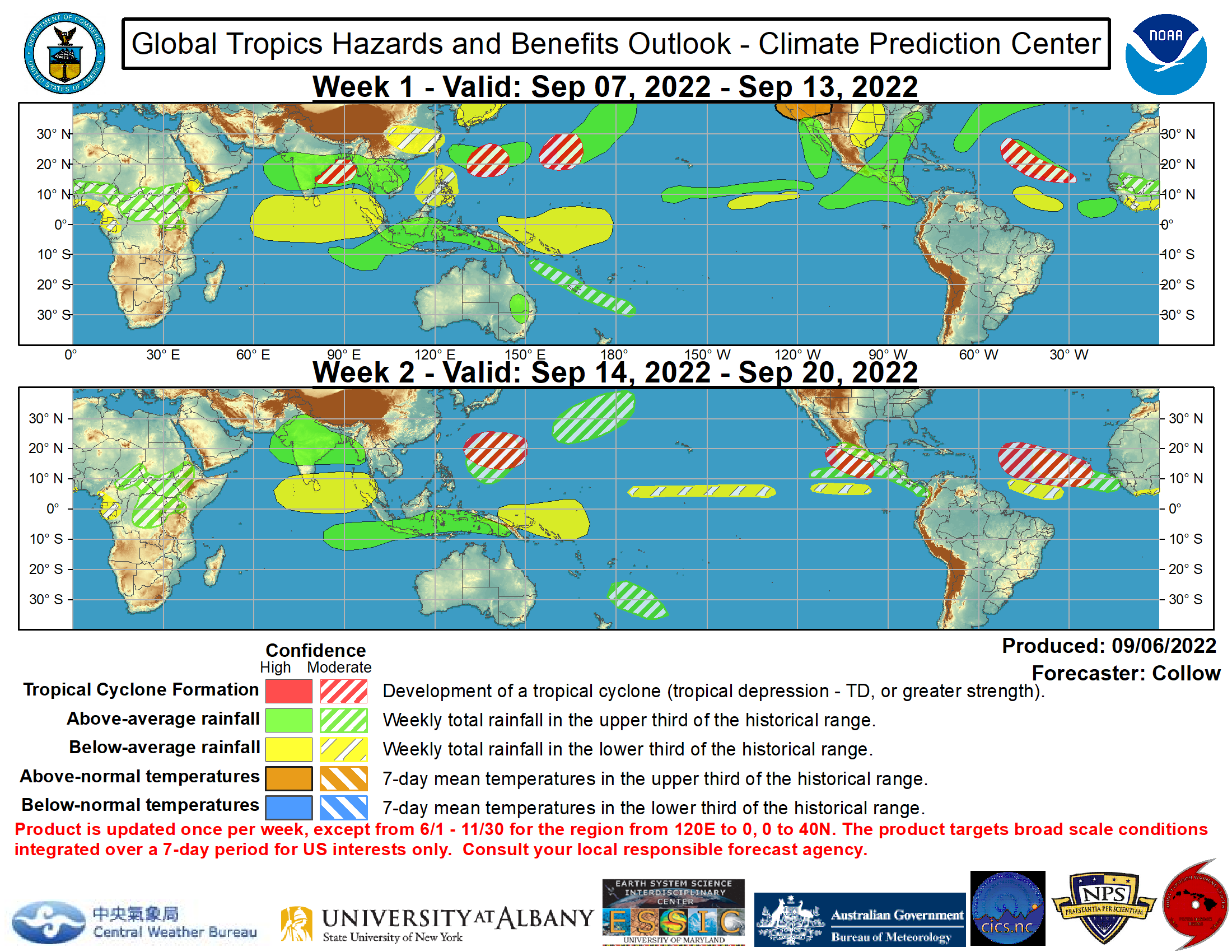 Shear Tendency Map
Saharan Air Layer
Sea Surface Temperatures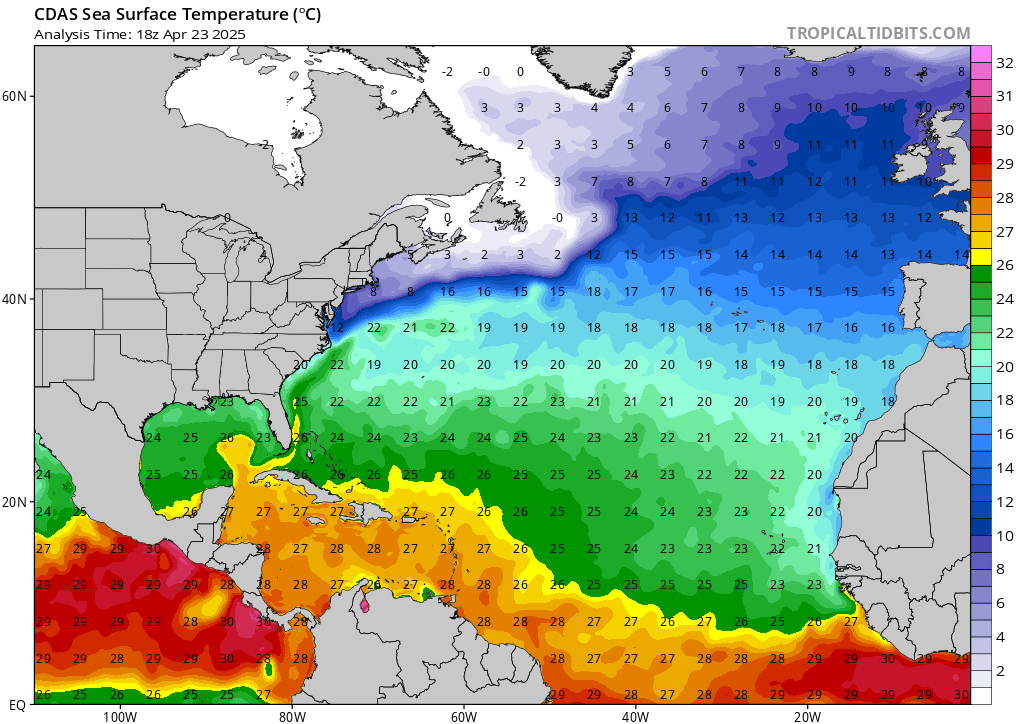 Sea Surface Temperatures Anomalies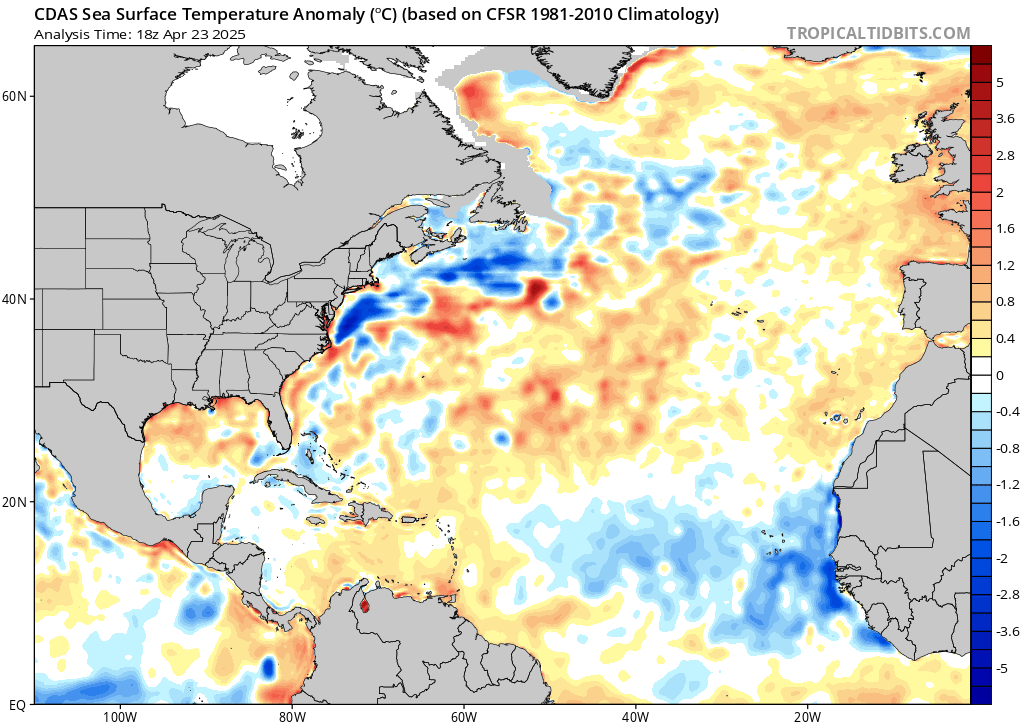 Latest Earthquakes near Puerto Rico