Click on the county or coastal water zone of interest to get the latest forecast from the National Weather Service.
Latest Earthquakes near Puerto Rico
Caribbean Sea Satellite
NWS San Juan Doppler Radar
[10/10]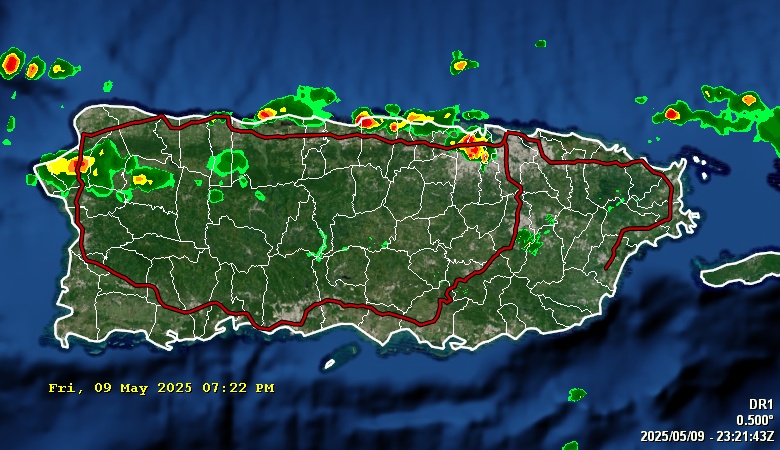 24 HR Rainfall Accumulations
48 HR Rainfall Accumulations
Weather Summary for Puerto Rico

000
AWCA82 TJSJ 212053
RWSPR

Weather Summary for Puerto Rico
National Weather Service San Juan PR
453 PM AST Fri Feb 21 2020

Mostly sunny skies and hazy conditions prevailed across much of
the islands except for over part of the central and west sections
of Puerto Rico, where showers developed. So far the rainfall was
mainly of light to moderate intensity but there were some isolated
areas of brief but locally heavy rains. Maximum temperature along
the coastal areas were in the low to mid 80s across coastal areas.
Winds were generally from the east at 10 to 15 mph with occasionally
higher gusts and sea breeze variations.

Clear to partly cloudy skies will prevail across the islands
during the overnight hours. However a few passing clouds and
tradewind showers may brush parts of the windward side of the
islands later tonight and into the early morning hours. Minimum
temperatures will range from the low 60s across the higher elevations
to the low 70s across coastal areas. Winds will become calm to
light and variable.

Across the regional waters, small craft advisories have been
discontinued as the tradewinds continue to decrease resulting in
diminishing Seas. Small crafts should however exercise caution
over the offshore Atlantic offshore waters overnight due to seas
up to 6 feet. There is a moderate risk of rip currents for most
of the northern beaches and some of the eastern and southern
beaches of the islands.

$$

This product is issued around 5 AM and 5 PM each day and weather
conditions may change between issuances. Please verify the status
of any Watches...Warnings or Advisories mentioned in this product.
Tropical Atlantic Satellite
Saharan Air Layer
Wind Shear Tendency
Sea Surface Temperatures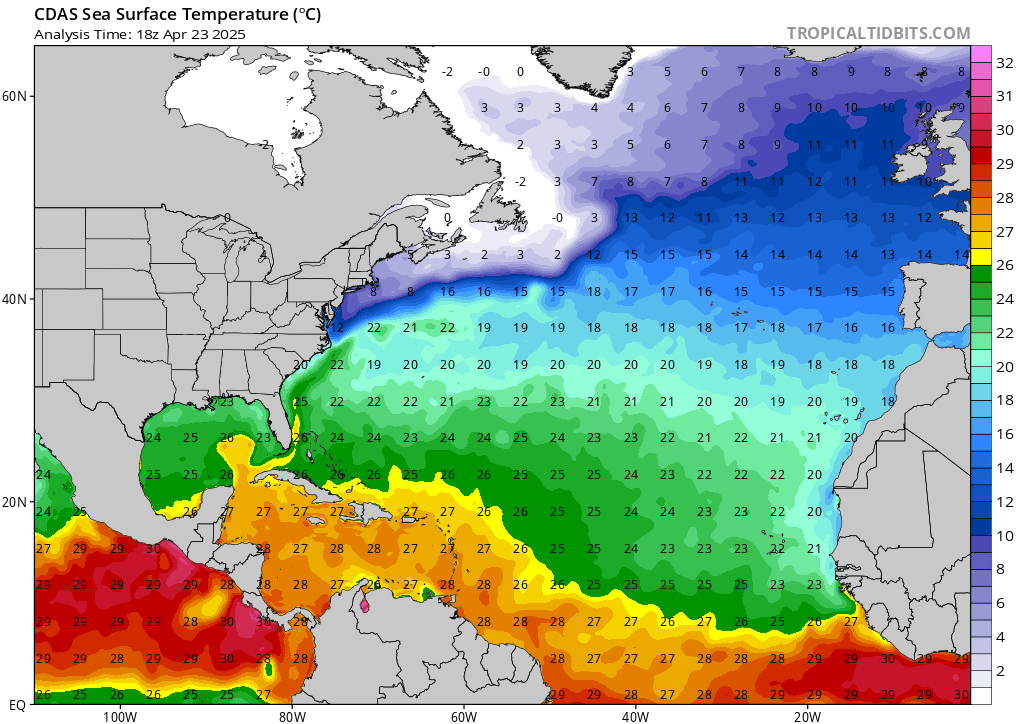 Sea Surface Temperatures Anomalies