Click on the county or coastal water zone of interest to get the latest forecast from the National Weather Service.
[10/10]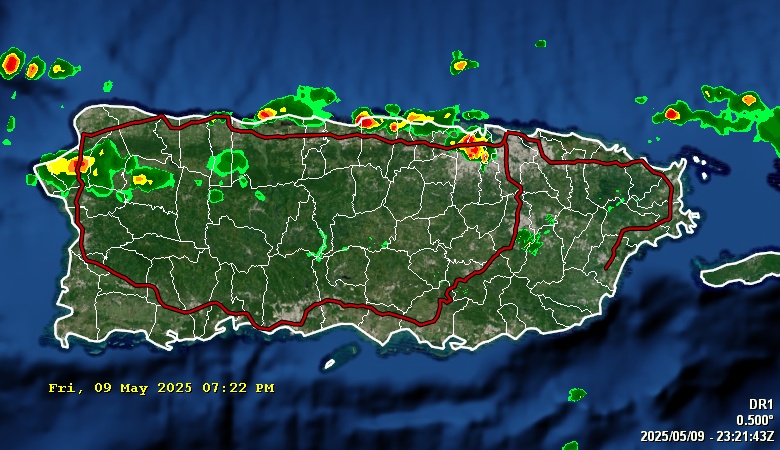 Local Radar
Caribbean Sea Satellite
Weather Summary for Puerto Rico

000
AWCA82 TJSJ 020922
RWSPR

WEATHER SUMMARY FOR PUERTO RICO
NATIONAL WEATHER SERVICE SAN JUAN PR
522 AM AST THU APR 2 2015

SKIES BECAME MOSTLY CLOUDY OVERNIGHT AS CLOUDS MOVED OVER THE AREA
FROM THE EAST. A FEW SHOWERS WERE NOTED ON RADAR MOVING OVER THE
EASTERN THIRD OF PUERTO RICO...BUT SIGNIFICANT AMOUNTS WERE NOT
OBSERVED. TEMPERATURES WERE GENERALLY IN THE MID 70S ON THE COASTS
AND IN THE 60S IN THE HIGHER AND MORE INLAND LOCATIONS. WINDS WERE
EASTERLY AND GENERALLY LESS THAN 12 MPH.

AN UPPER LEVEL TROUGH WILL MOVE THROUGH THE AREA FROM THE WEST
NORTHWEST BEGINNING TONIGHT AND FRIDAY. THIS WILL PROMOTE
SIGNIFICANT MOISTURE TRANSPORT AND ENHANCE MID LEVEL INSTABILITY
WITH SHOWERS AND A FEW THUNDERSTORMS TODAY AND AGAIN ON FRIDAY.
SOME COULD BE HEAVY ACROSS THE LOCAL AREA. UNSETTLED WEATHER IS
LIKELY TO PERSIST THROUGH SATURDAY.

ACROSS THE COASTAL WATERS...WINDS OF 15 TO 20 KNOTS KNOTS AND
SEAS 3 TO 5 FEET ARE EXPECTED TODAY. WINDS AND SEAS INCREASE
TODAY AND FRIDAY AS WELL AS THE RISK OF THUNDERSTORMS.

$$

THIS PRODUCT IS ISSUED AROUND 5 AM AND 5 PM EACH DAY AND WEATHER
CONDITIONS MAY CHANGE BETWEEN ISSUANCES. PLEASE VERIFY THE STATUS
OF ANY WATCHES...WARNINGS OR ADVISORIES MENTIONED IN THIS PRODUCT.
Satellite Imagery
Select a map type to view:

Atlantic Wide View (Click Image for Loop)
Global Tropics Hazards and Benefits Outlook (Click image for more details)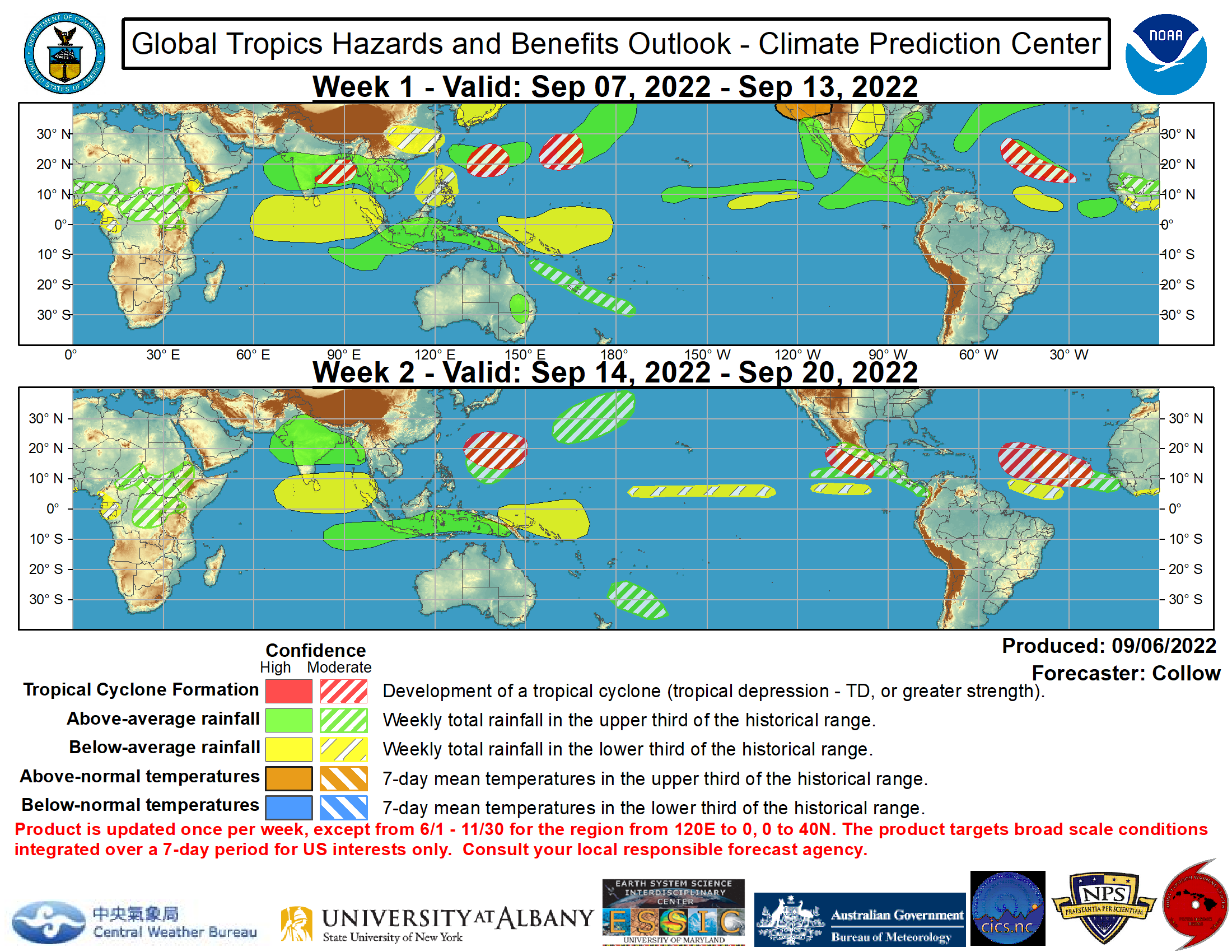 Saharan Air Layer
Water Temperatures