Click on the county or coastal water zone of interest to get the latest forecast from the National Weather Service.
San Juan, PR WFO Imagery
TDWR TSJU RADAR
Caribbean Sea
Weather Summary for Puerto Rico

000
AWCA82 TJSJ 120930 CCA
RWSPR

Weather Summary for Puerto Rico...CORRECTED
National Weather Service San Juan PR
530 AM AST Tue Dec 12 2017

Mostly clear skies and a few passing showers were observed across
the forecast area overnight and early this morning. Minimum
temperatures were in the low to mid 70s across the lower elevations
and in the 60s across the higher elevations. Winds were light and
variable.

Continue to expect a fair weather pattern with trade wind showers
at times as well as locally induced showers due to sea breeze
convergence each afternoon. Afternoon showers will be focused
across the Cordillera Central, the northwest quadrant of the
island as well as portions of the San Juan Metro area today and
Wednesday, shifting the western interior and western Puerto Rico
Thursday afternoon. A surface front to the west and a surface high
to the east will yield a light southerly wind flow today to
result in maximum temperatures in the mid to upper 80s along the
northern slopes.

Across the regional waters...Seas 3 to 5 feet across the Atlantic
waters and all passages. Elsewhere, seas 2 to 4 feet are expected.
Winds from the south at 5 to 15 knots.

$$

This product is issued around 5 AM and 5 PM each day and weather
conditions may change between issuances. Please verify the status
of any Watches...Warnings or Advisories mentioned in this product.
Satellite Imagery
Select a map type to view:

Atlantic Wide View (Click Image for Loop)
Global Tropics Hazards and Benefits Outlook (Click image for more details)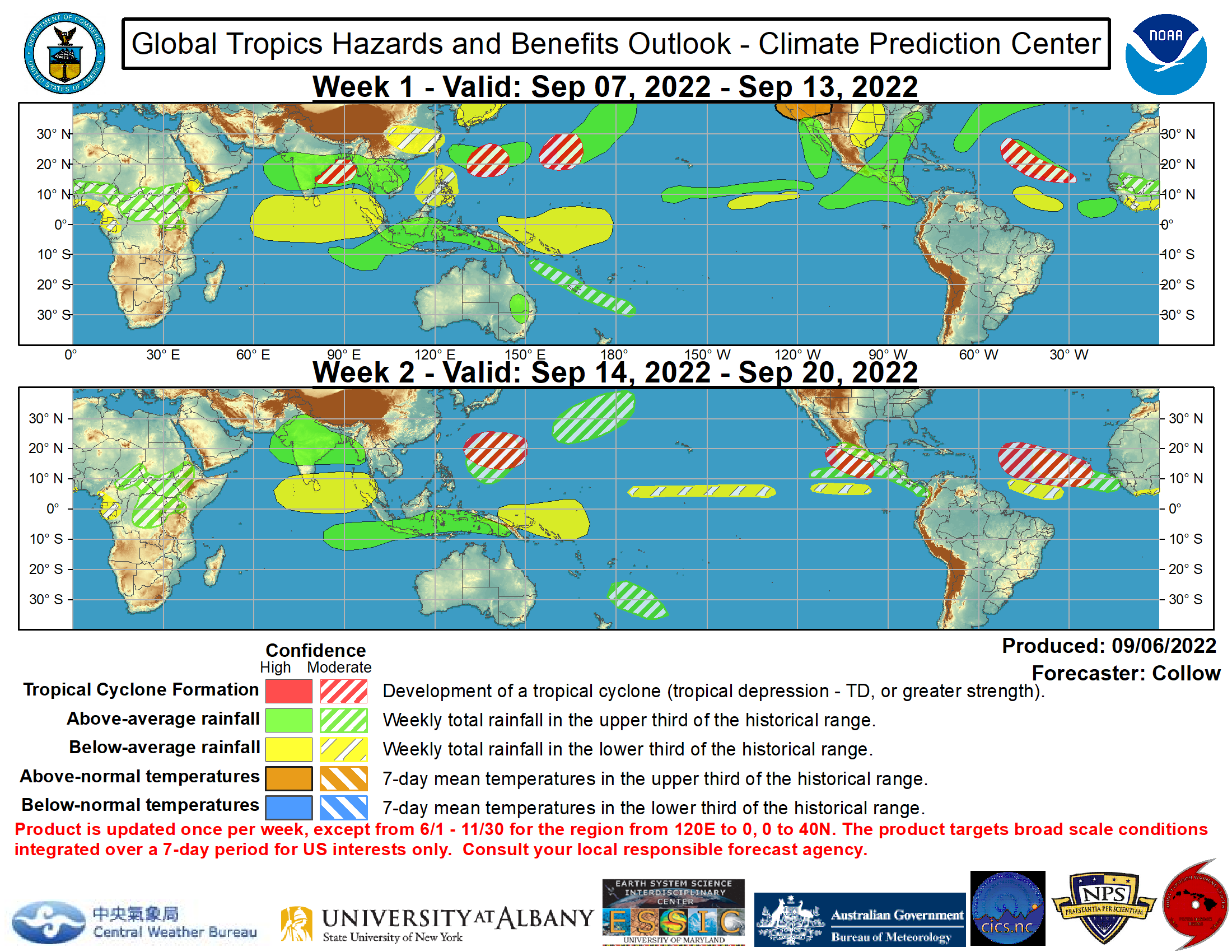 Saharan Air Layer
Sea Surface Temperatures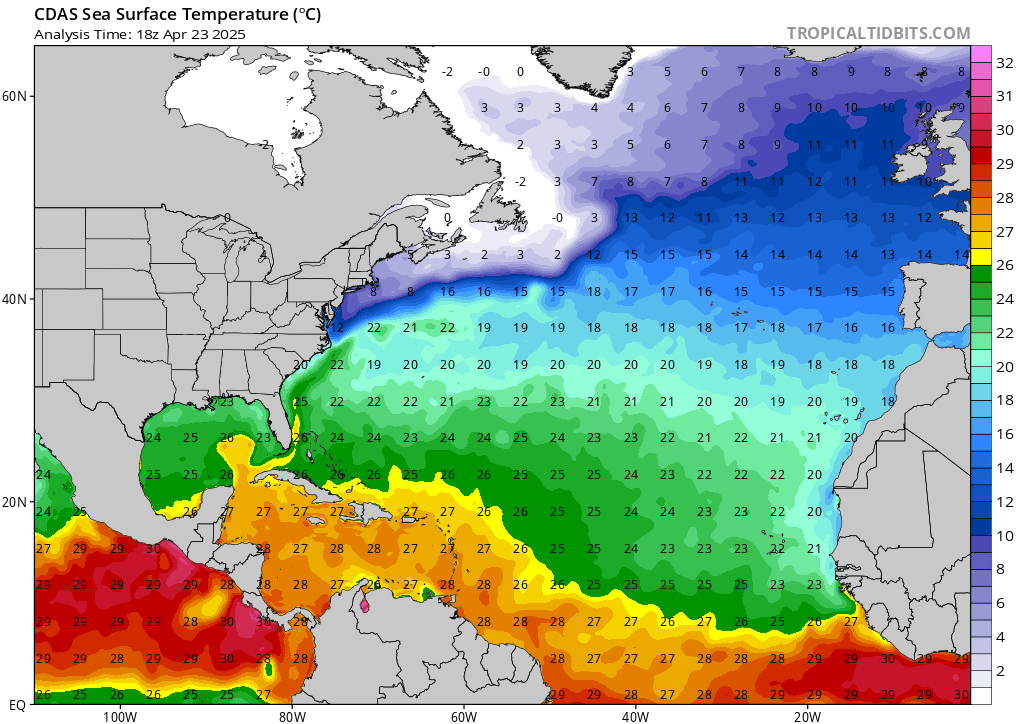 Sea Surface Temperatures Anomalies