Atlantic Hurricane Season 2020 Storm Names
| Arthur | Bertha | Cristobal | Dolly | Edouard | Fay | Gonzalo | Hanna | Isaias | Josephine | Kyle | Laura | Marco | Nana | Omar | Paulette | Rene | Sally | Teddy | Vicky | Wilfred |
Hurricane Season runs from June 1-November 30
Colorado State University 2020 Atlantic Hurricane Season Forecast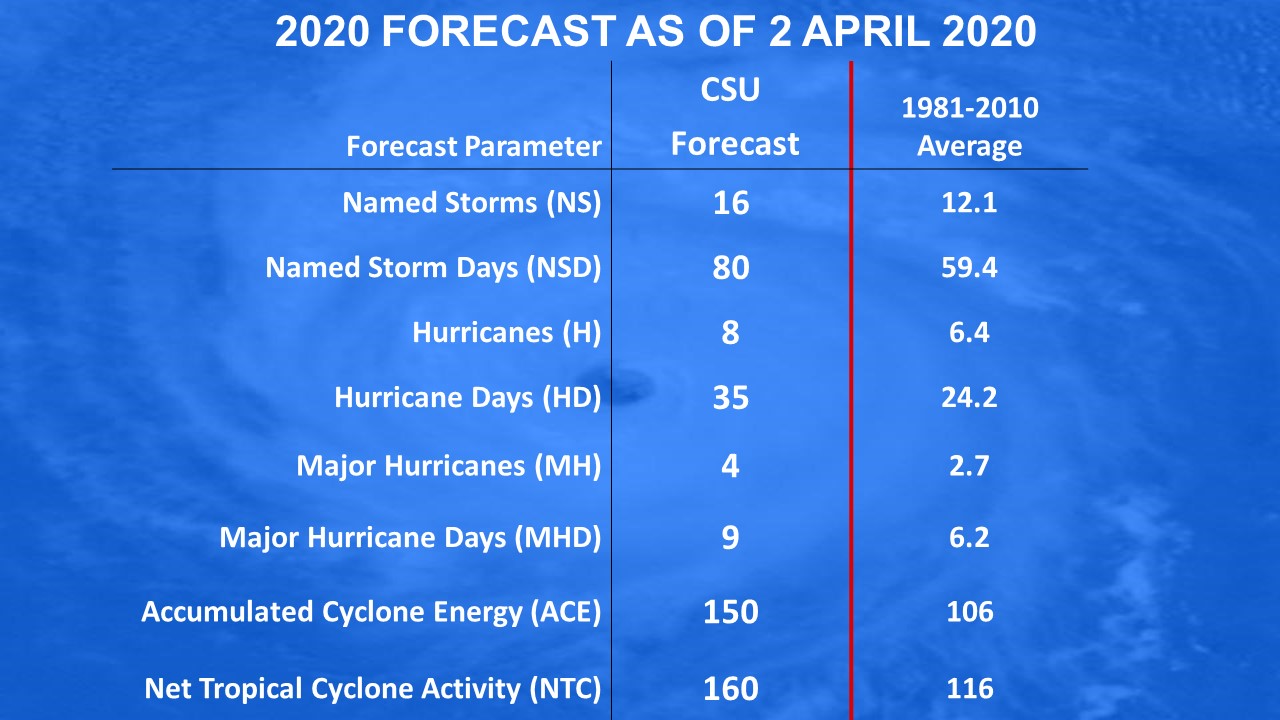 Click on the county or coastal water zone of interest to get the latest forecast from the National Weather Service.
Caribbean Sea Satellite
NWS San Juan Doppler Radar
[10/10]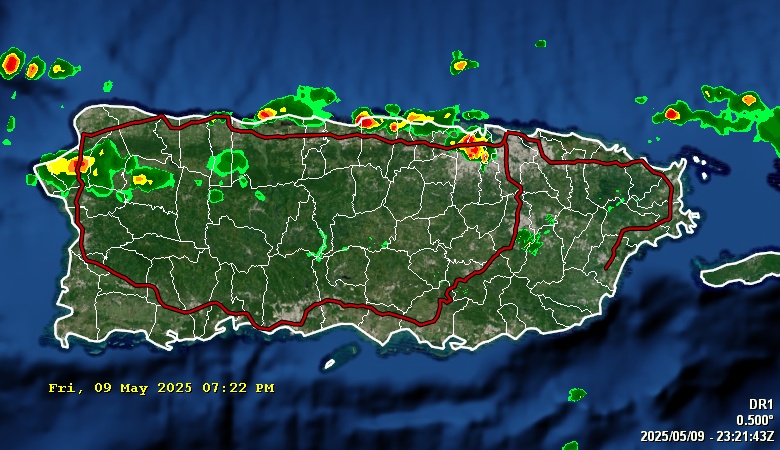 Day 1 rainfall
Day 2 rainfall
Day 3 rainfall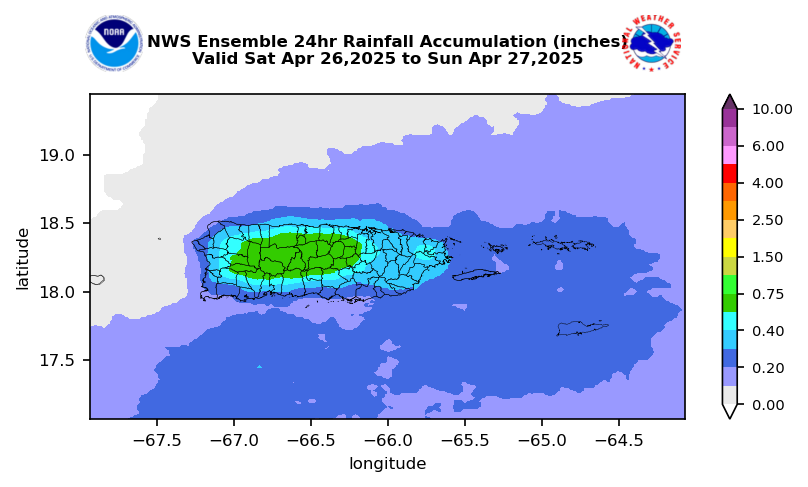 Weather Summary for Puerto Rico

000
AWCA82 TJSJ 070747
RWSPR

Weather Summary for Puerto Rico
National Weather Service San Juan PR
347 AM AST Tue Apr 7 2020

Partly to variably cloudy skies prevailed across Puerto Rico
during the overnight hours. Some showers affected the northern
coast of Puerto Rico. Rainfall accumulations, however, were
generally light. Overnight low temperatures were in the middle to
upper 70s across coastal locations and in the upper 60s to lower
70s across higher elevations. Winds were generally light and
variable.

Some showers will be possible across the northern coast of Puerto
Rico through the mid-morning hours. Then, during the afternoon
hours, showers are expected across interior portions of Puerto
Rico. Ponding of water on roadways and in low-lying areas as well
as minor urban and small stream flooding are possible with the
heaviest showers.

Choppy seas of up to 6 feet are expected across the Atlantic
waters and Mona Passage today due to a fading northerly swell. As
a result, small craft operators should exercise caution. Seas of
2 to 4 feet will continue across the Caribbean waters. There is
also a high risk of rip currents for the north facing beaches of
Puerto Rico and Culebra.

$$

This product is issued around 5 AM and 5 PM each day and weather
conditions may change between issuances. Please verify the status
of any Watches...Warnings or Advisories mentioned in this product.
Tropical Atlantic Satellite
Latest Earthquakes near Puerto Rico
Saharan Air Layer
Wind Shear Tendency
Sea Surface Temperatures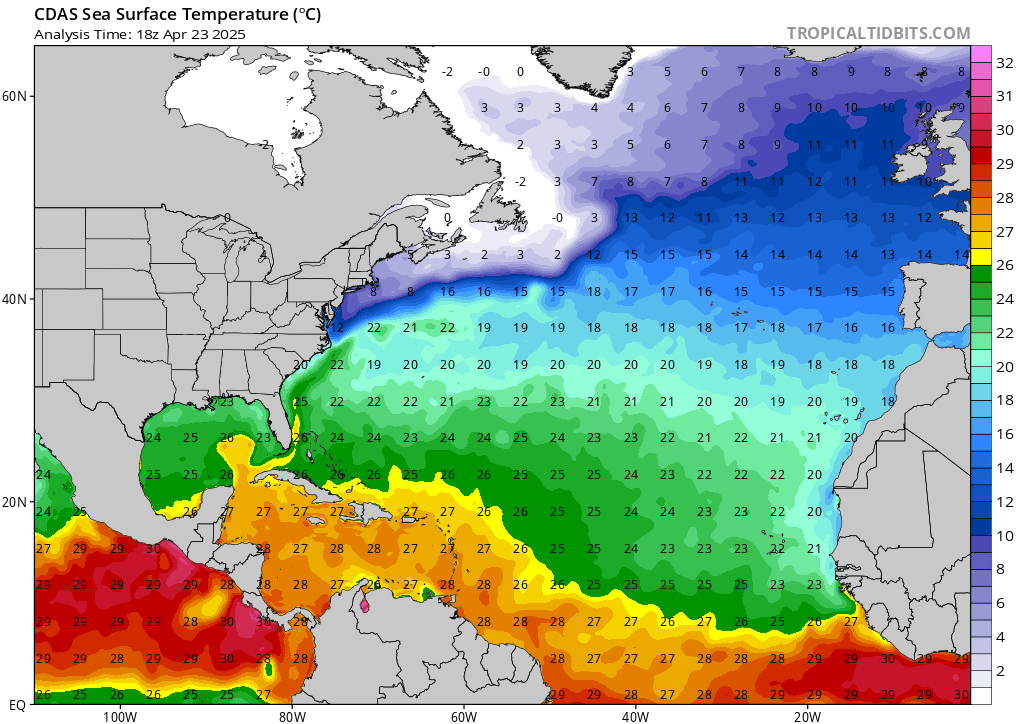 Sea Surface Temperatures Anomalies