Click on the county or coastal water zone of interest to get the latest forecast from the National Weather Service.
Caribbean Sea Satellite
[10/10]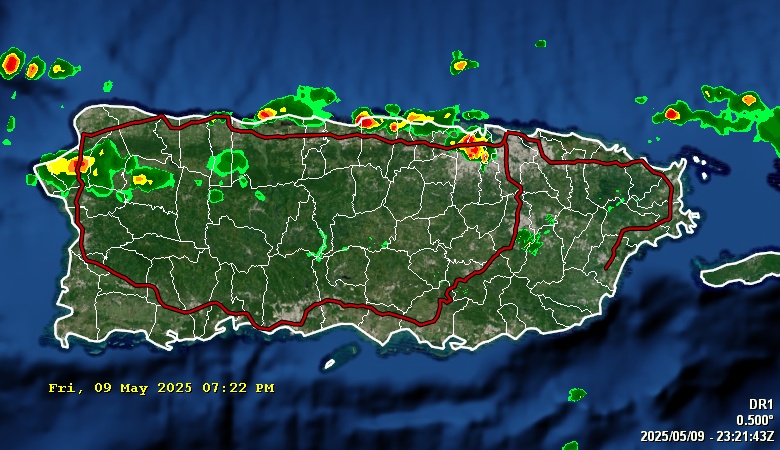 Local Radar
Weather Summary for Puerto Rico

000
AWCA82 TJSJ 270915
RWSPR

Weather Summary for Puerto Rico
National Weather Service San Juan PR
515 AM AST Thu Oct 27 2016

Mostly clear to partly cloudy skies prevailed across the local
islands overnight with a few passing showers observed across the
local waters and north and east coastal areas. Winds were light
and variable.

Although a high pressure ridge will continue to prevail across
the local islands, a tropical wave will continue to move across
the eastern Caribbean throughout the day which is expected to
provide environmental conditions to enhance afternoon showers and
thunderstorms across the forecast area. Strongest showers and
thunderstorms will be focused across central and west Puerto
Rico this afternoon where urban and small stream flooding is
likely as well as mudslides in areas of steep terrain. As the
tropical wave moves away later today, weather condtions will
improve with mainly fair weather conditions expected overnight.

Seas increasing throughout the day with seas up to 6 feet across
the Atlantic waters and the local passages. Small boat operators
should exercise caution across these waters. There is a moderate
risk of rip currents along the Atlantic coastlines of Puerto Rico.

$$

This product is issued around 5 AM and 5 PM each day and weather
conditions may change between issuances. Please verify the status
of any Watches...Warnings or Advisories mentioned in this product.
Tropical Weather Outlook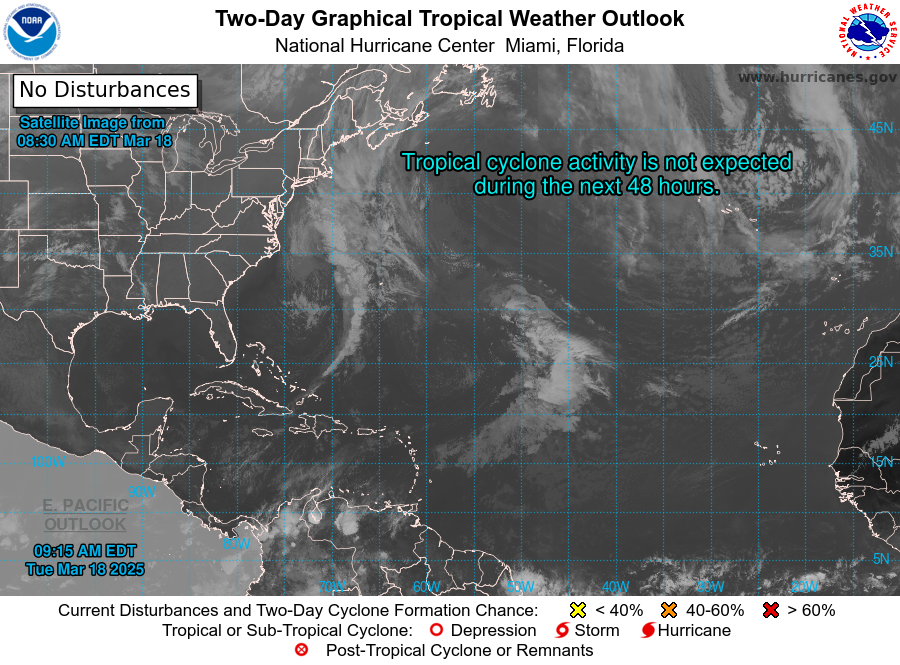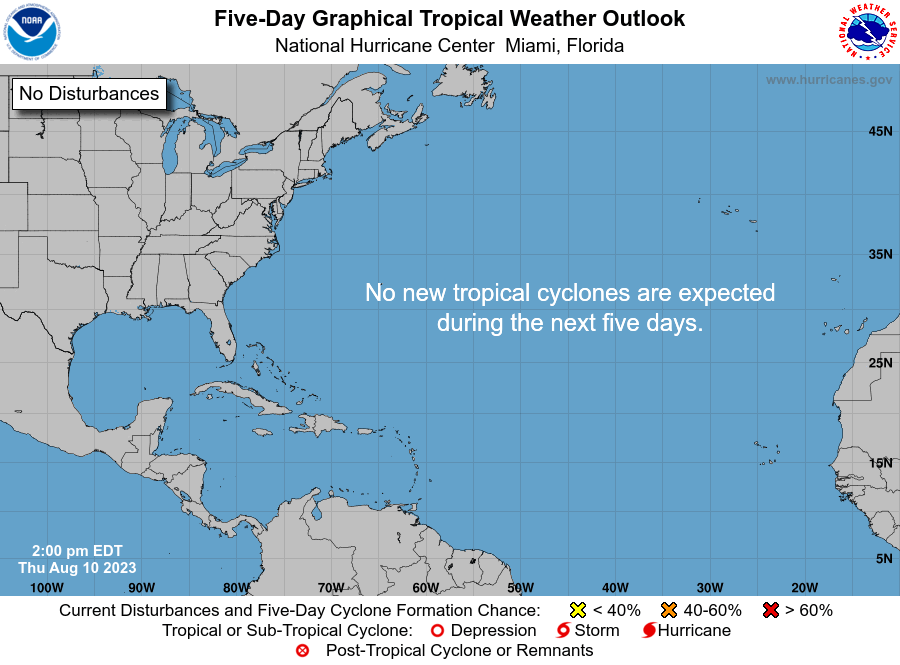 Satellite Imagery
Select a map type to view:

Atlantic Wide View (Click Image for Loop)
Global Tropics Hazards and Benefits Outlook (Click image for more details)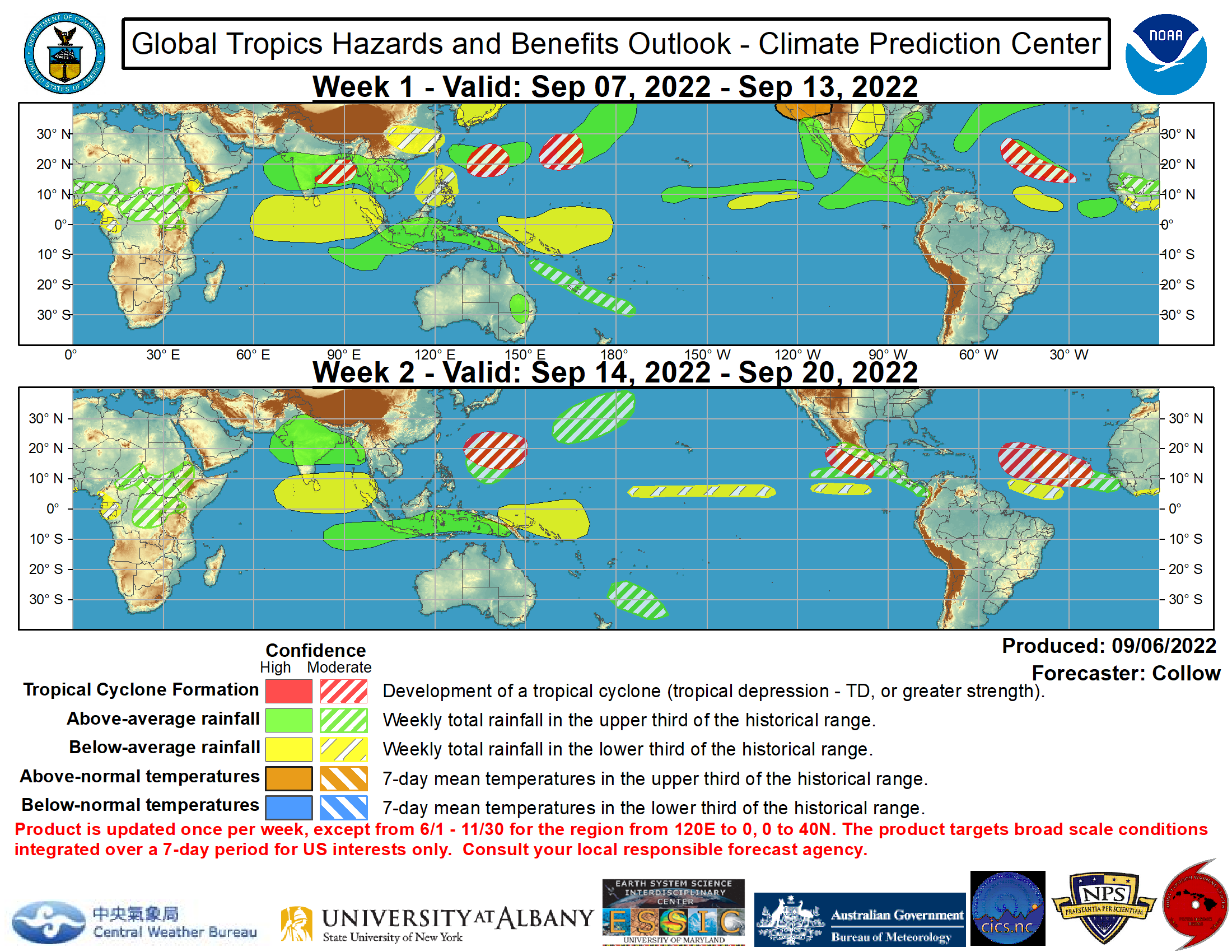 Saharan Air Layer
Wind Shear Tendency
Sea Surface Temperatures
Sea Surface Temperatures Anomalies