Click on the county or coastal water zone of interest to get the latest forecast from the National Weather Service.
Caribbean Satellite
TDWR TSJU RADAR
Weather Summary for Puerto Rico

000
AWCA82 TJSJ 202118
RWSPR

Weather Summary for Puerto Rico
National Weather Service San Juan PR
518 PM AST Sat Jan 20 2018

Variably cloudy skies were observed today across Puerto Rico,
Vieques, and Culebra. A few showers were observed across the
northern and eastern sections of Puerto Rico but the accumulations
were minimal. Moderate to locally heavy showers developed across
western and southwestern Puerto Rico. Most of the areas received
under a quarter of an inch of rain but higher amounts were
observed across isolated areas. Daytime maximum temperatures were
in the low to mid 80s across the lower elevations and in the 70s
across the higher elevations.

Isolated to scattered showers can be expected tonight across the
local area. These showers are expected to be relatively brief and
cause minimal accumulations. The overnight minimum temperatures
will be in the low to mid 70s across the lower elevations and in
the 60s across the higher elevations.

Across the regional waters, hazardous seas and increasing winds
are expected through the weekend. Therefore small craft advisories
are in effect for most local waters as seas up to 8 feet and
winds up to 20 knots. A high risk of rip currents is in effect
for the north facing beaches of Puerto Rico, Culebra and Vieques.
There is also a high surf advisory in effect due to breaking
waves of 8 to 12 feet across the western, northern, and eastern
beaches of Puerto Rico as well as Culebra island.

$$

This product is issued around 5 AM and 5 PM each day and weather
conditions may change between issuances. Please verify the status
of any Watches...Warnings or Advisories mentioned in this product.
Satellite Imagery
Select a map type to view:

Global Tropics Hazards and Benefits Outlook (Click image for more details)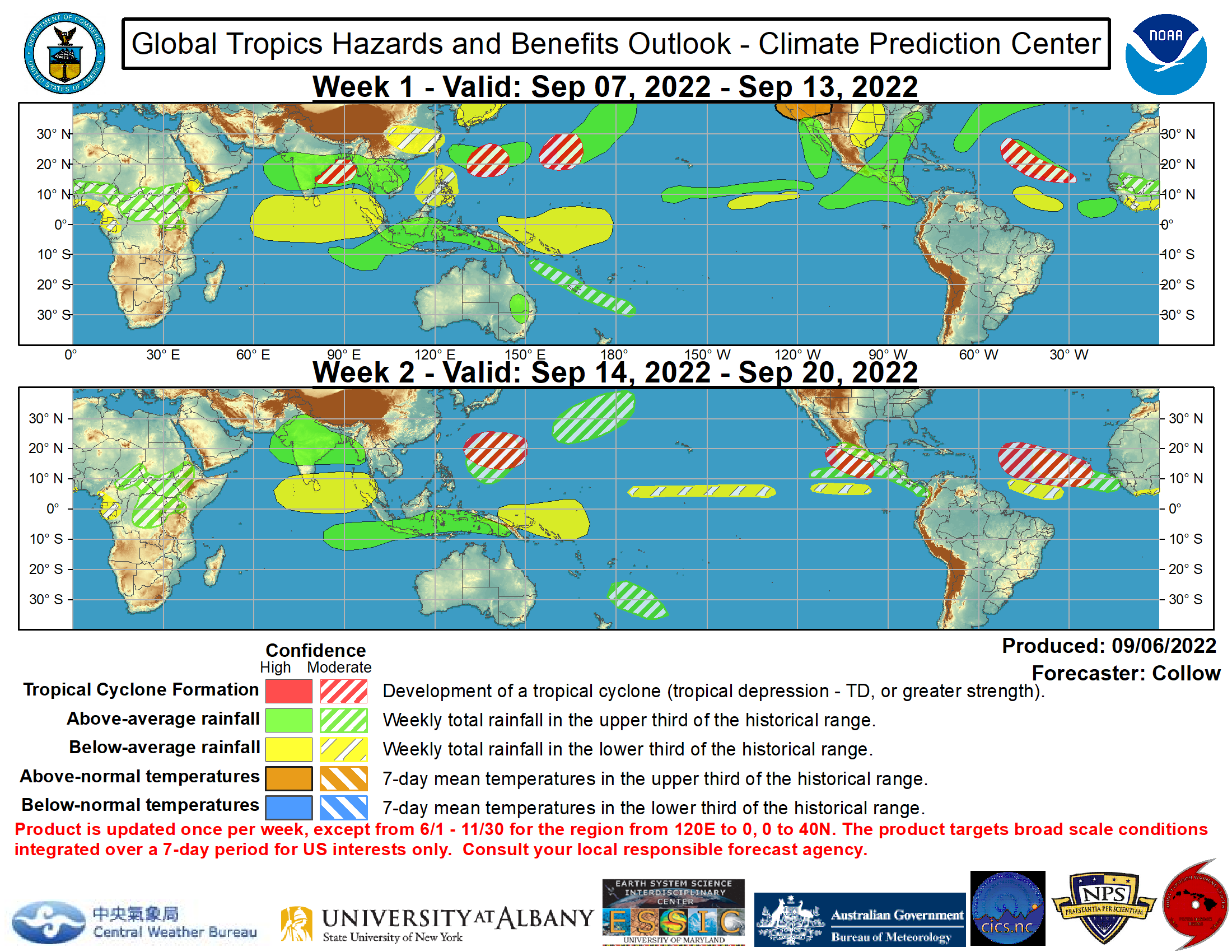 Saharan Air Layer
Sea Surface Temperatures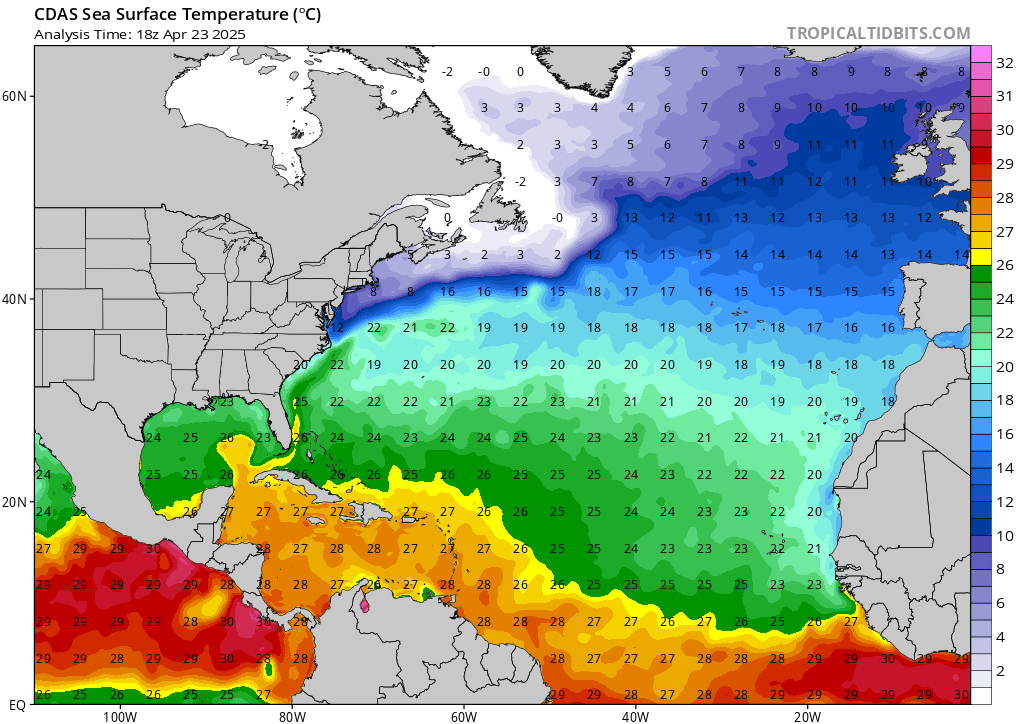 Sea Surface Temperatures Anomalies