Atlantic Hurricane Season 2019 Summary
| Andrea | Barry | Chantal | Dorian | Erin |Fernand | Gabrielle | Humberto | Imelda | Jerry | Karen | Lorenzo | Melissa | Nestor | Olga | Pablo | Rebekah | Sebastien | Tanya | Van | Wendy |
Click on the county or coastal water zone of interest to get the latest forecast from the National Weather Service.
Caribbean Sea Satellite
[10/10]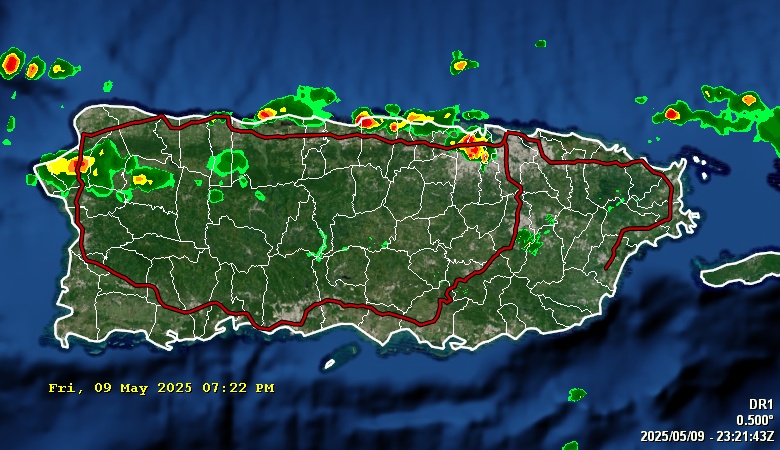 NWS San Juan Doppler Radar
Weather Summary for Puerto Rico

480
AWCA82 TJSJ 090920
RWSPR

Weather Summary for Puerto Rico
National Weather Service San Juan PR
520 AM AST Mon Dec 9 2019

Skies were variably cloudy. There were occasional showers across
much of northern Puerto Rico and parts of eastern Puerto Rico.
Amounts of up to 6 tenths of an inch were seen. San Juan received
almost one quarter inch after midnight. Winds were generally
light and less than 7 mph, but the showers had some gusts of 20
mph or more as they passed by. Overnight minimums ranged from the
mid to upper 70s on the windward coasts to the mid 60s in the
higher mountain valleys.

Moisture extending from the northeast ahead of a stalled cold
front will continue to cross through the area today. This will
bring scattered showers to much of the island and a slight chance
of thunderstorms to western and central Puerto Rico during the
afternoon. Showers will pass by quickly with winds increasing to
10 to 20 mph during the day. Highs today will be in the 80s in the
low to mid elevations and in the 70s in the higher mountains. Lows
tonight will be mostly in the 70s in the lower elevations with mid
to upper 60s in the higher terrain. Winds will continue to
increase through Wednesday owing to a strong high pressure
building in the central Atlantic and a wetter period appears to
be coming Thursday and Friday.

Across the local waters, winds up to 20 knots are expected. Seas
up to 6 feet are expected today, but will increase to 7 feet in
some exposed waters of the Atlantic and Caribbean and their
passages tonight. There is a moderate risk of rip currents for the
beaches along the north coasts of Puerto Rico, and some of the
beaches in Vieques and Culebra. Small craft advisories will go
into effect starting tonight as seas become hazardous due to wind
generated waves.

$$

This product is issued around 5 AM and 5 PM each day and weather
conditions may change between issuances. Please verify the status
of any Watches...Warnings or Advisories mentioned in this product.
24 HR Rainfall Accumulations
48 HR Rainfall Accumulations
Tropical Atlantic Satellite
Global Tropics Hazards and Benefits Outlook (Click image for more details)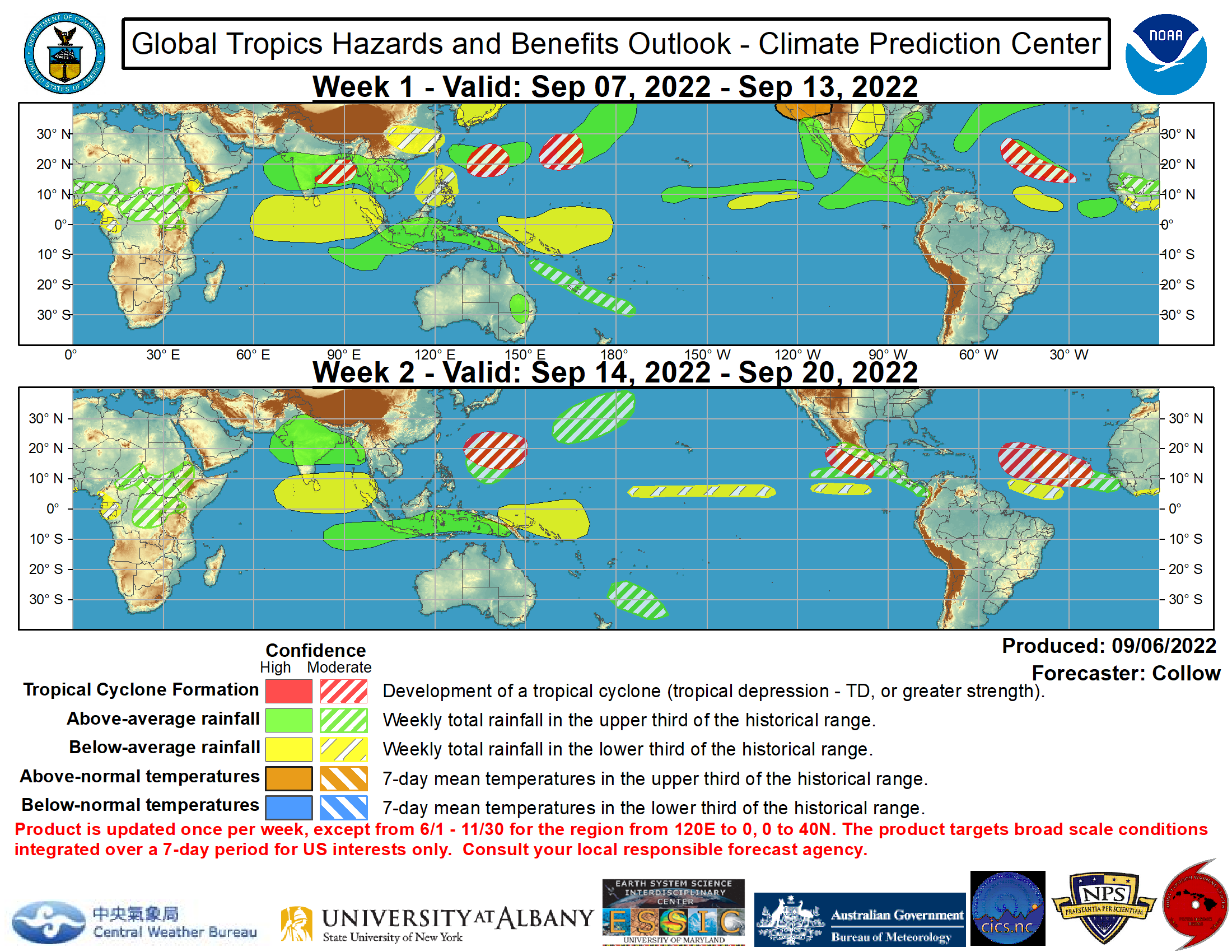 Shear Tendency Map
Saharan Air Layer
Sea Surface Temperatures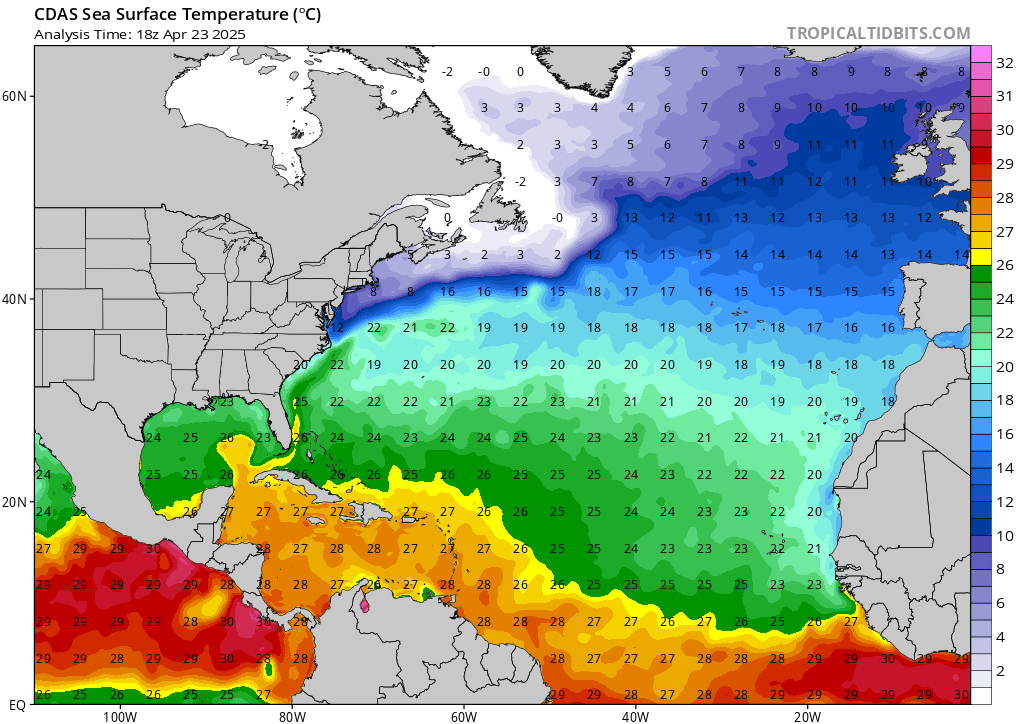 Sea Surface Temperatures Anomalies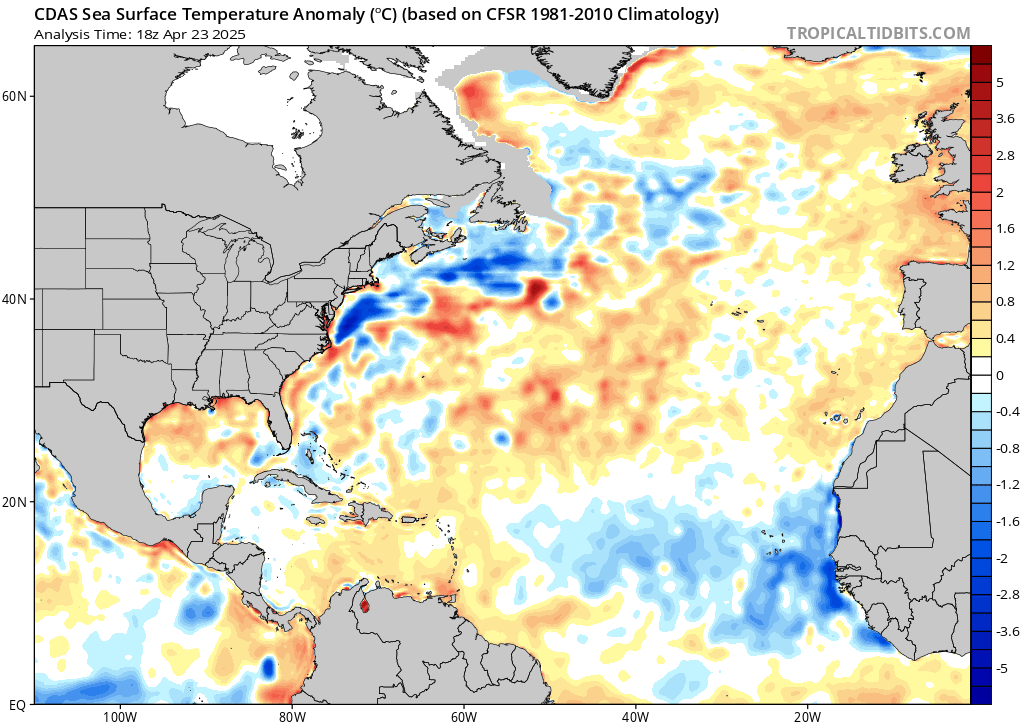 Latest Earthquakes near Puerto Rico