Atlantic Hurricane Season 2019 Storm Names
| Andrea | Barry | Chantal | Dorian | Erin |Fernand | Gabrielle | Humberto | Imelda | Jerry | Karen | Lorenzo | Melissa | Nestor | Olga | Pablo | Rebekah | Sebastien | Tanya | Van | Wendy |
Click on the county or coastal water zone of interest to get the latest forecast from the National Weather Service.
Caribbean Sea Satellite
[10/10]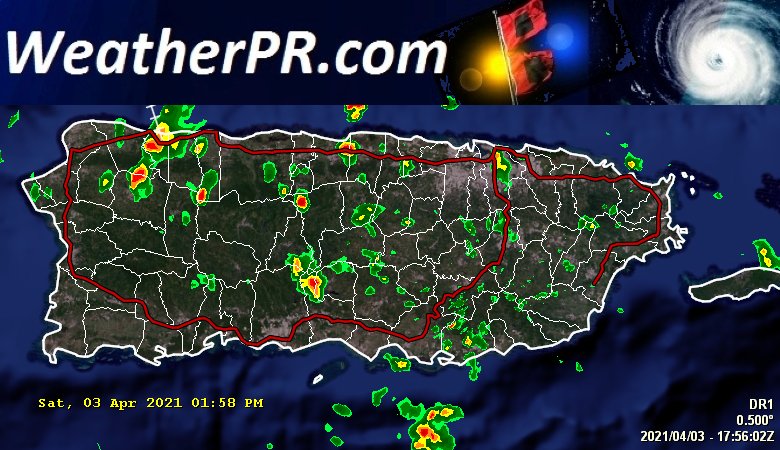 NWS San Juan TJUA Doppler Radar
Weather Summary for Puerto Rico

000
AWCA82 TJSJ 200953
RWSPR

Weather Summary for Puerto Rico
National Weather Service San Juan PR
553 AM AST Sat Jul 20 2019

Daytime showers cleared rapidly in the early evening in Puerto
Rico, but some showers moved back into northeast and east Puerto
Rico later in the evening and during the early morning hours. A
few amounts in the areas of heaviest rain, from Luquillo to
Carolina, reached a little over one inch. Twelve hundredths of an
inch were recorded in San Juan. Skies became mostly clear after
about 3 AM AST. Low temperatures ranged from around 90 degrees in
the lower elevations to the mid 60s in the higher mountain
valleys. Winds were generally light, with calm winds at many
stations from time to time overnight.

Moisture from the tropical wave that created active weather during
the day Saturday has only slowly been diminishing. Lighter winds
and mostly clear skies early in the day will allow another round
of showers and thunderstorms to develop across the area. Some of
the thunderstorms will have particularly heavy rain--and although
not quite as much rain as fell yesterday is expected today,
amounts are likely to be sufficient to create moderate rises in
local rivers and areas of urban and small stream flooding--
especially in western Puerto Rico. Temperatures will range from
the low to mid 90s in southern Puerto Rico to the lower 90s on the
other coasts and inland valleys. Highs in the higher elevations
will range from the upper 70s to the lower 80s. Winds will
continue to be slightly lighter today with most areas experiencing
5 to 15 mph from the east with sea breezes. Some Saharan dust will
reappear in the skies later today.

Across the regional waters, seas are expected to be less than 5
feet with east winds up to 15 knots. There will be a moderate risk
of rip currents across some of the northern beaches of Puerto
Rico.

$$

This product is issued around 5 AM and 5 PM each day and weather
conditions may change between issuances. Please verify the status
of any Watches...Warnings or Advisories mentioned in this product.
Tropical Weather Outlook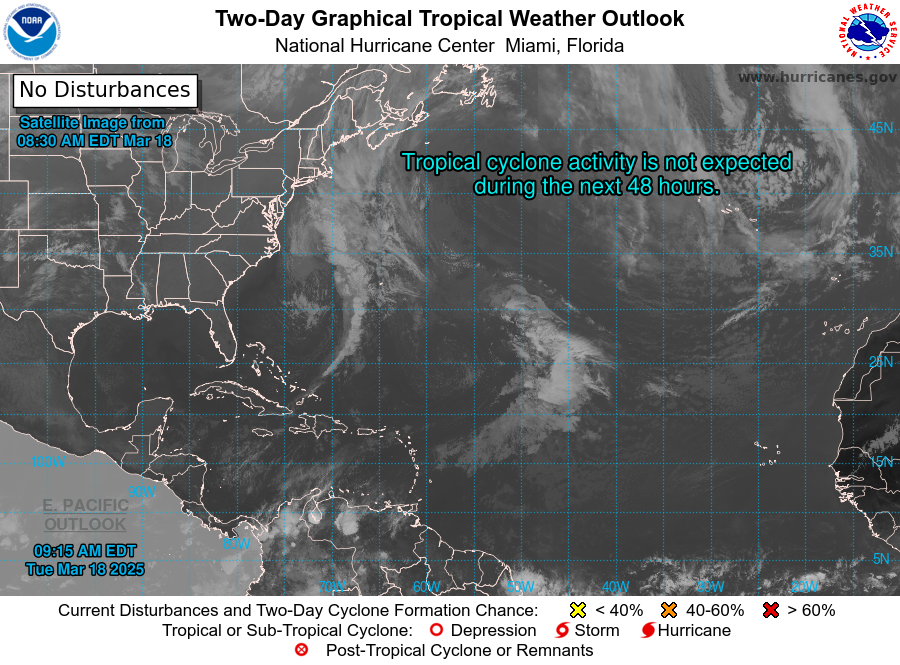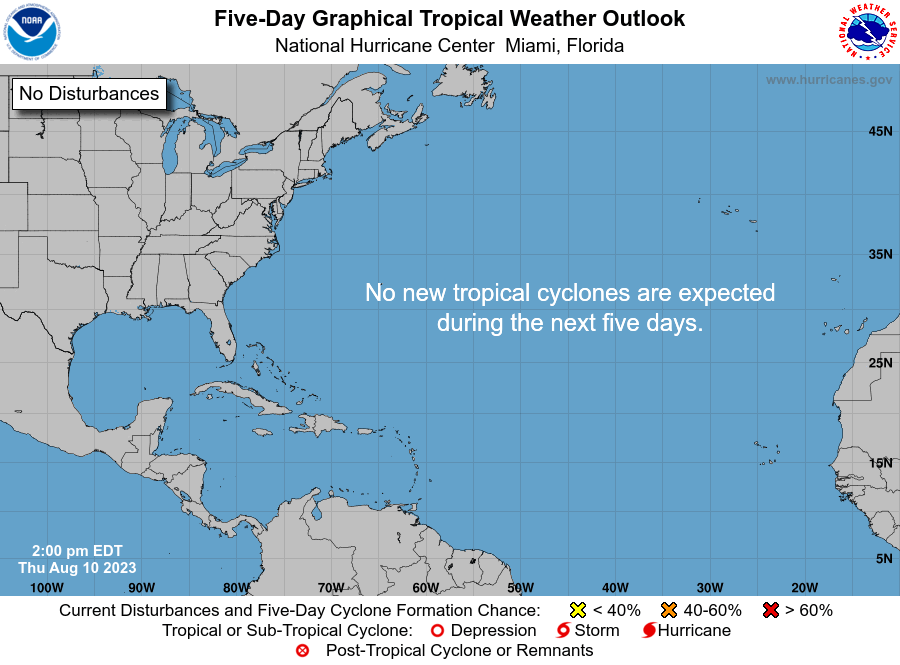 Latest US Drought Monitor
Last Week
Satellite Imagery
Select a map type to view:

Global Tropics Hazards and Benefits Outlook (Click image for more details)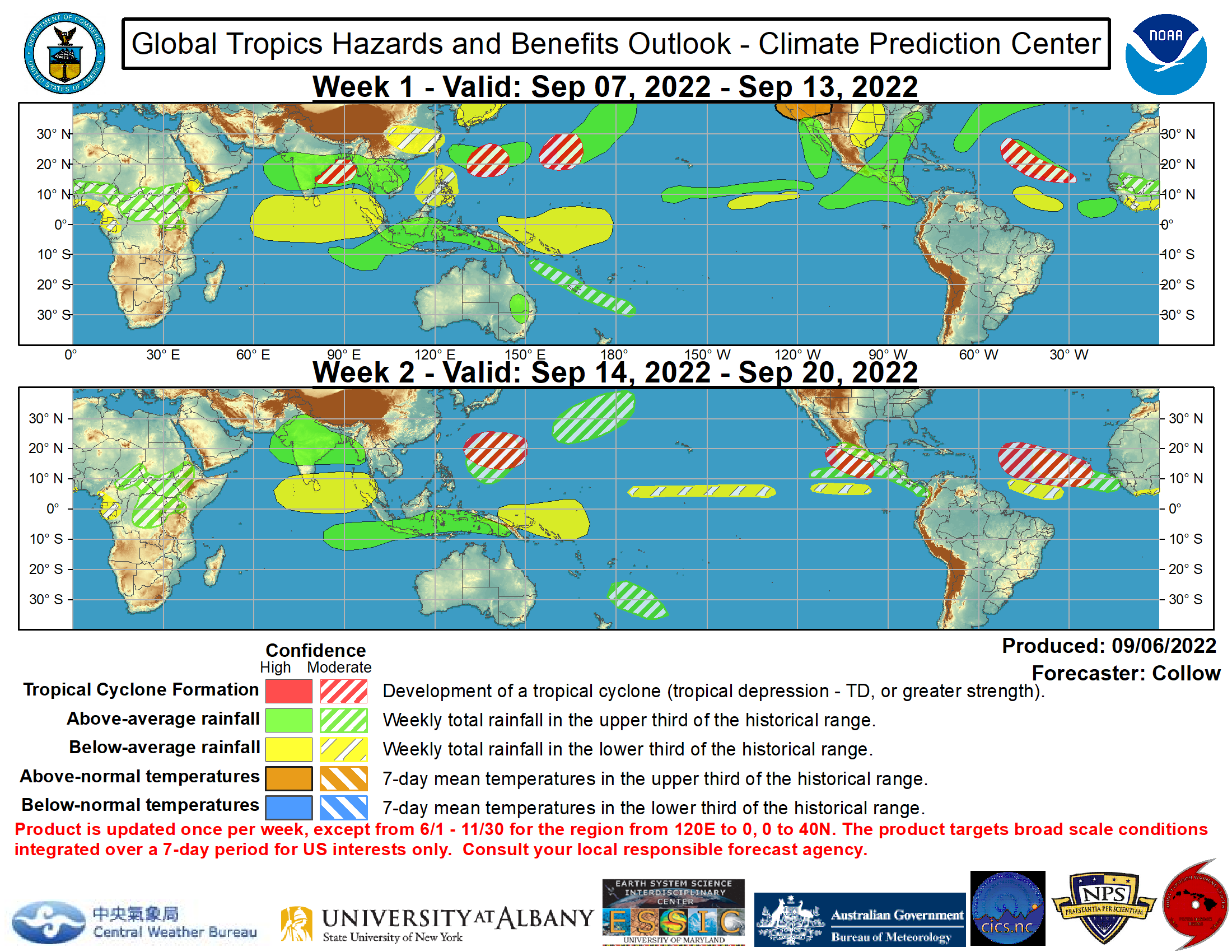 Shear Tendency Map
Saharan Air Layer
Sea Surface Temperatures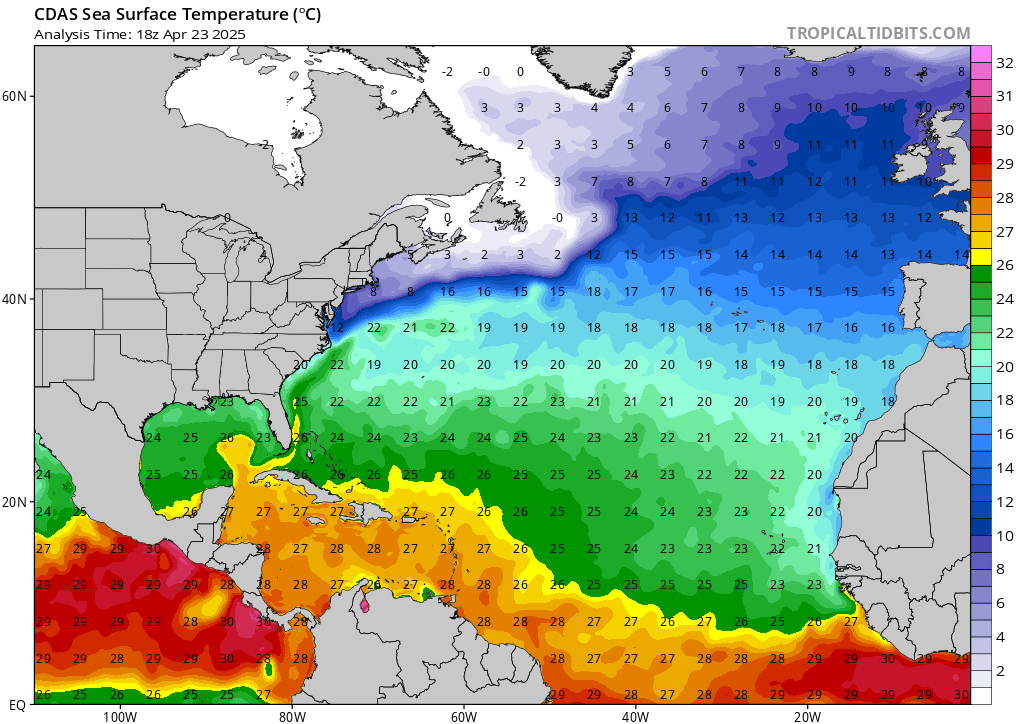 Sea Surface Temperatures Anomalies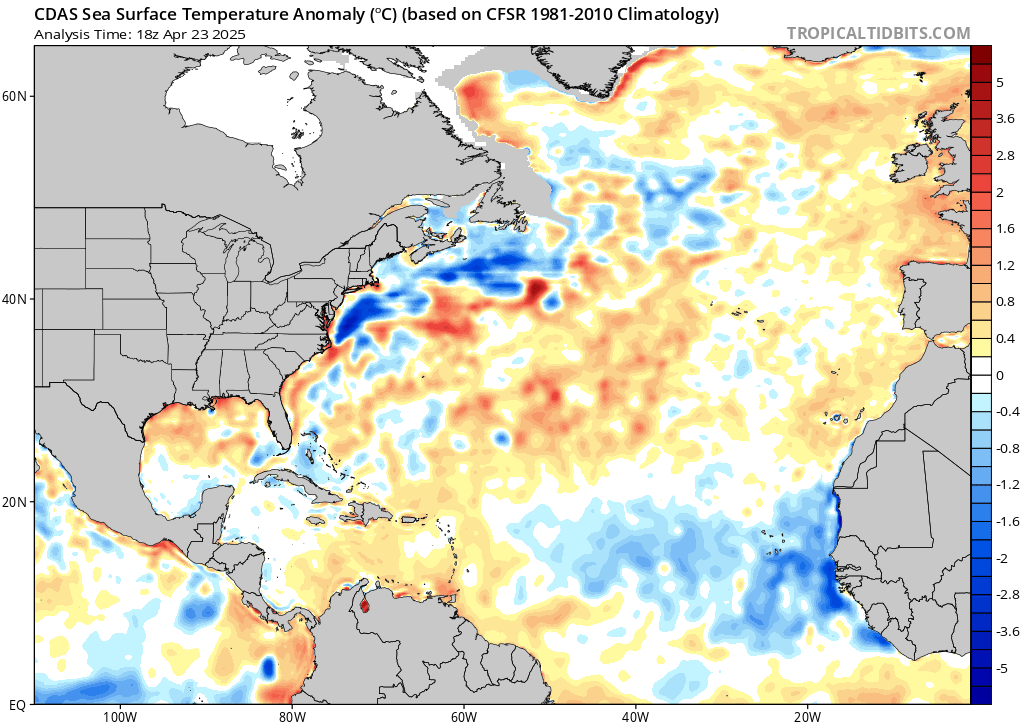 Sea Surface Temperatures Anomalies Change Graph (Courtesy of tropicaltidbits.com)
Atlantic Main Development Region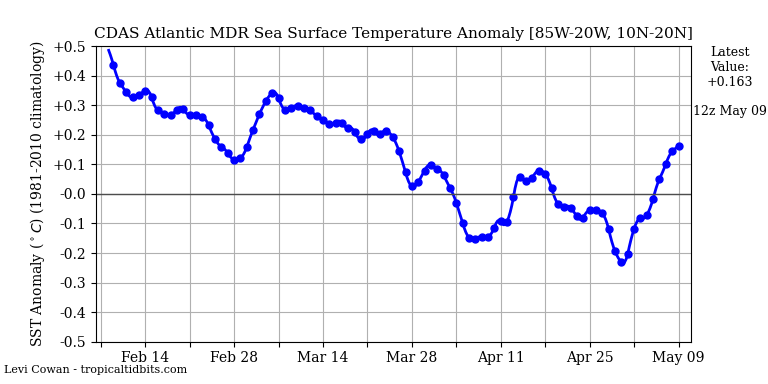 Niño 3.4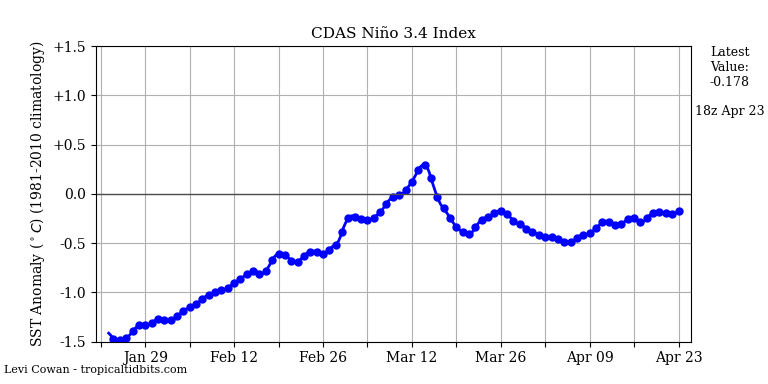 Latest Earthquakes near Puerto Rico