Click on the county or coastal water zone of interest to get the latest forecast from the National Weather Service.
Caribbean Sea Satellite
[10/10]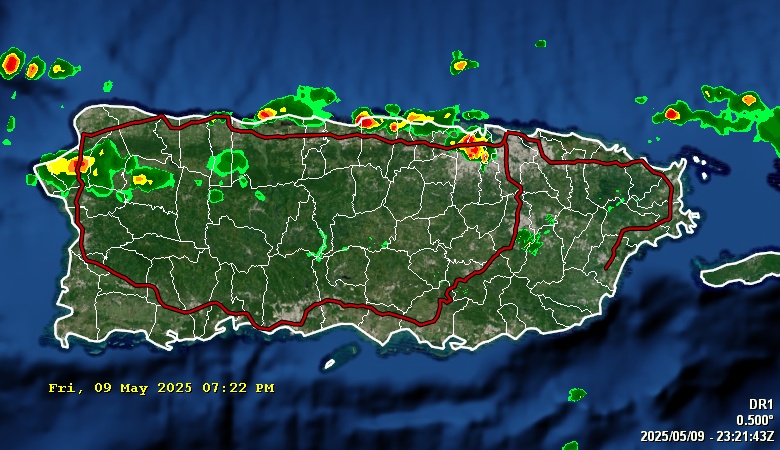 Local Radar
Weather Summary for Puerto Rico

000
AWCA82 TJSJ 040912
RWSPR

Weather Summary for Puerto Rico
National Weather Service San Juan PR
512 AM AST Sun Dec 4 2016

Partly cloudy skies prevailed across Puerto Rico overnight. A line
of showers was observed across the Atlantic offshore waters, but
no rainfall was detected over land areas. Surface winds were
mostly from the east at less than 10 mph. Minimum coastal
temperatures ranged from the middle to the upper 70s.

A mid to upper level ridge continues to dominate the local area.
However...the proximity of a weak frontal boundary north of the
islands will maintain plenty of moisture across the local region
through Monday. As a result...showers and thunderstorms will
develop once again across portions of the interior, west and
southwest Puerto Rico on Sunday afternoon. Passing showers will
also affect the windward side of the islands at times...especially
at night and early in the morning.

Mariners can expect seas up to 4 feet and east winds at 10 to 15
knots across the regional waters.

$$

This product is issued around 5 AM and 5 PM each day and weather
conditions may change between issuances. Please verify the status
of any Watches...Warnings or Advisories mentioned in this product.
Satellite Imagery
Select a map type to view:

Atlantic Wide View (Click Image for Loop)
Global Tropics Hazards and Benefits Outlook (Click image for more details)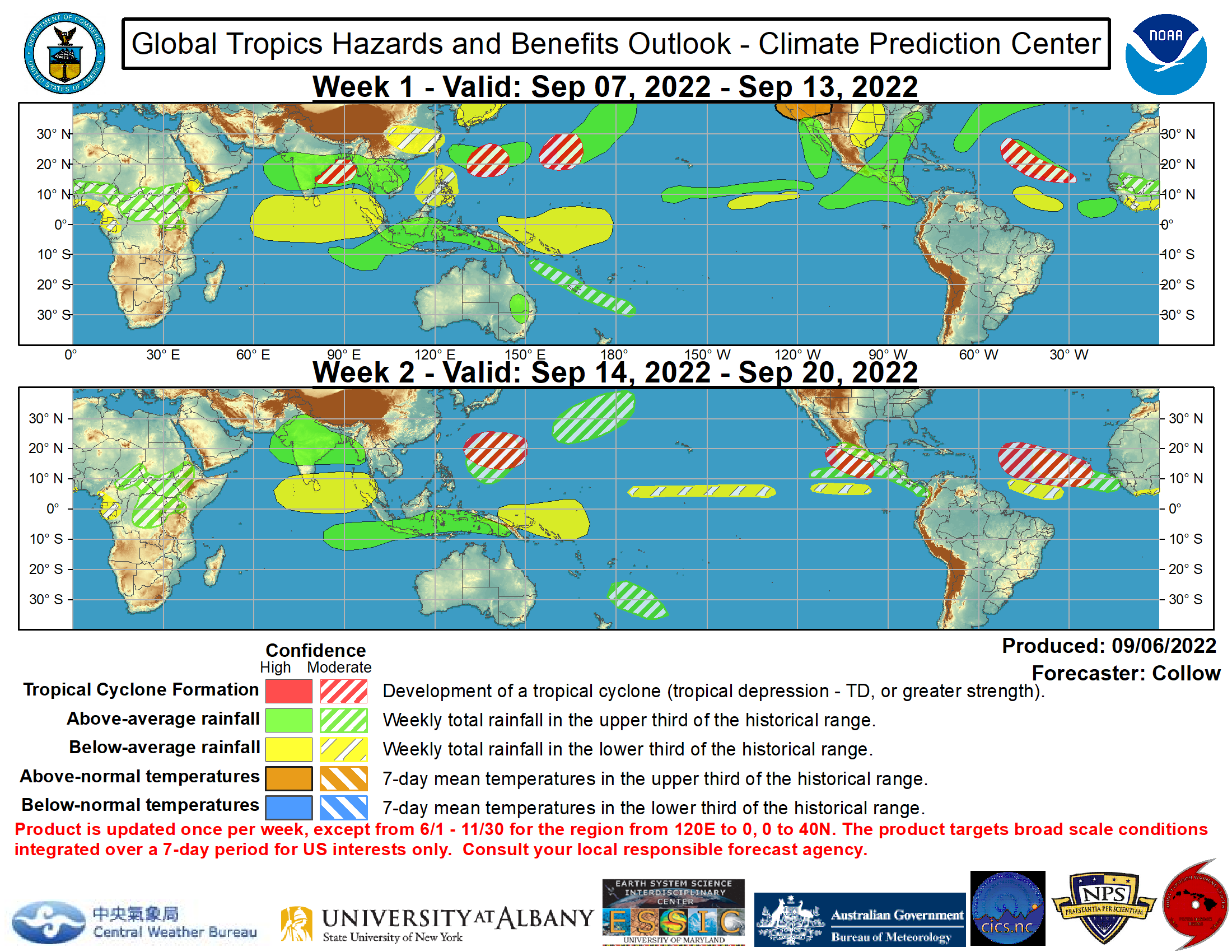 Saharan Air Layer
Sea Surface Temperatures Anomalies