Click on the county or coastal water zone of interest to get the latest forecast from the National Weather Service.
INVEST 99L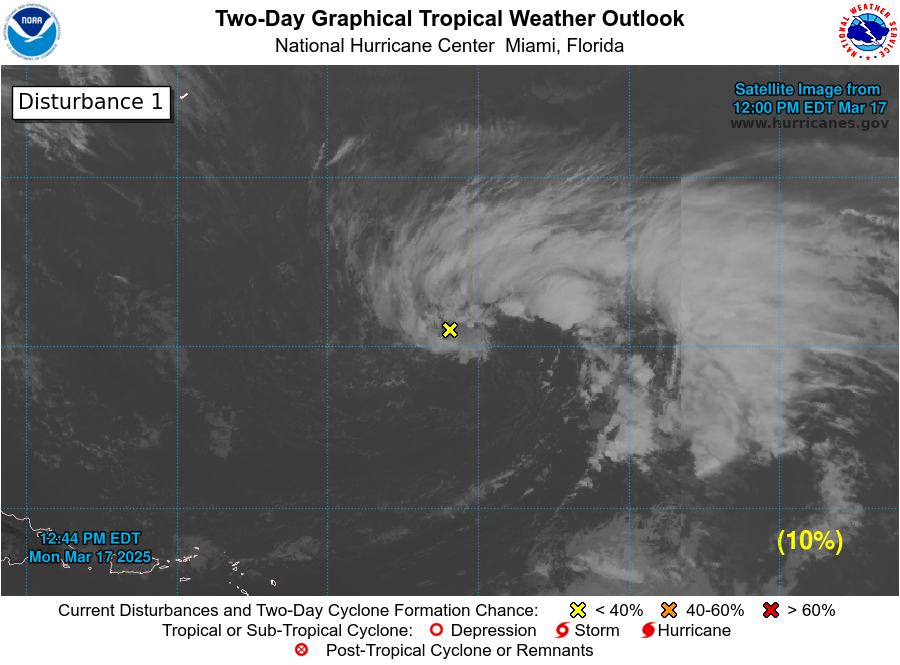 Forecasting Models
INVEST 97L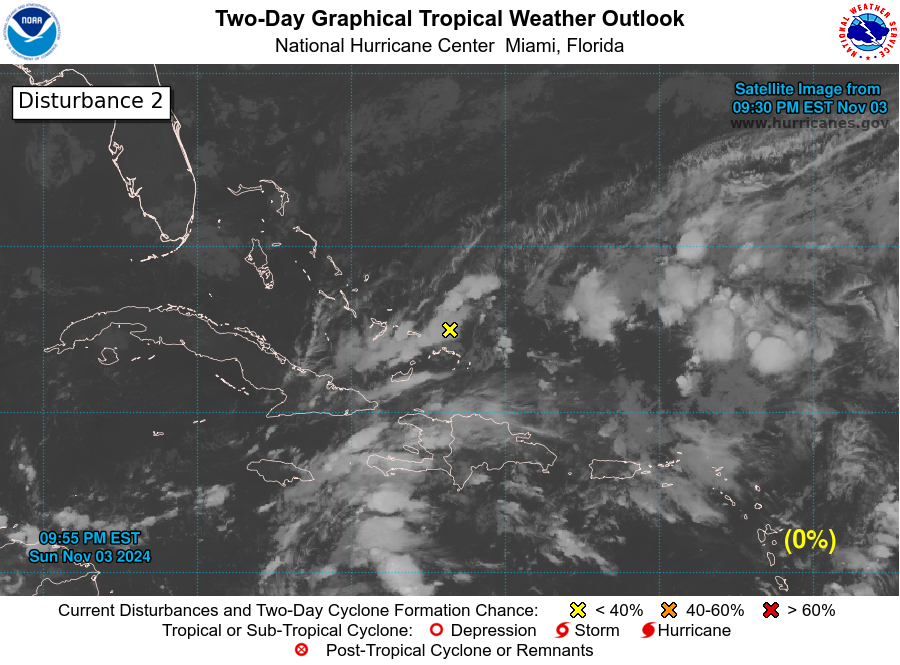 Forecasting Models
Caribbean Sea Satellite
[10/10]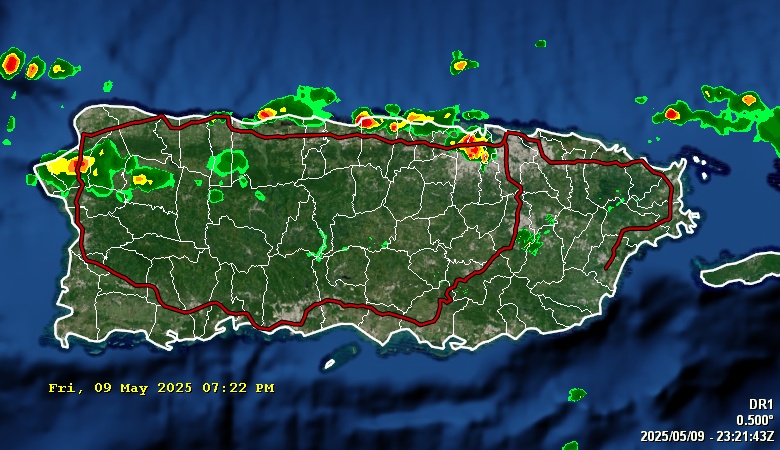 NWS San Juan TJUA Doppler Radar
Weather Summary for Puerto Rico

084
AWCA82 TJSJ 202017
RWSPR

Weather Summary for Puerto Rico
National Weather Service San Juan PR
417 PM AST Thu Sep 20 2018

A weak tropical wave left shower activity across the southwest,
and southeast quadrant of Puerto Rico early this morning. Then,
skies turned hazy as a dense Saharan Air Layer moved through the
region. A few short fuse rains were detected with the Doppler
Radar but in general no shower activity was observed over land
today. High temperatures were in the low and mid 90s along the
coastal areas and in the mid 80s along the mountain areas. The
wind was mainly from the east-southeast at 15 to 20 knots with sea
breeze variations.

Satellite imagery and model guidance are indicating dry and dusty
conditions through at least Friday. This air mass combined with a
mid to upper level ridge will limit shower activity and will
result in hazy skies through at least the end of the work-week.
Short life rainfall activity should not be ruled out mainly over
west PR Friday afternoon.

Seas will range between 4 and 6 feet with east southeast winds at
15 to 20 knots mainly across the Atlantic Offshore waters,
Caribbean waters and Mona Passage. Therefore, small boat
operators should exercise caution across these waters. Elsewhere
seas and winds are forecast to slowly return between 2 and 5 feet
and around 15 knots, respectively.

$$

This product is issued around 5 AM and 5 PM each day and weather
conditions may change between issuances. Please verify the status
of any Watches...Warnings or Advisories mentioned in this product.
Tropical Weather Outlook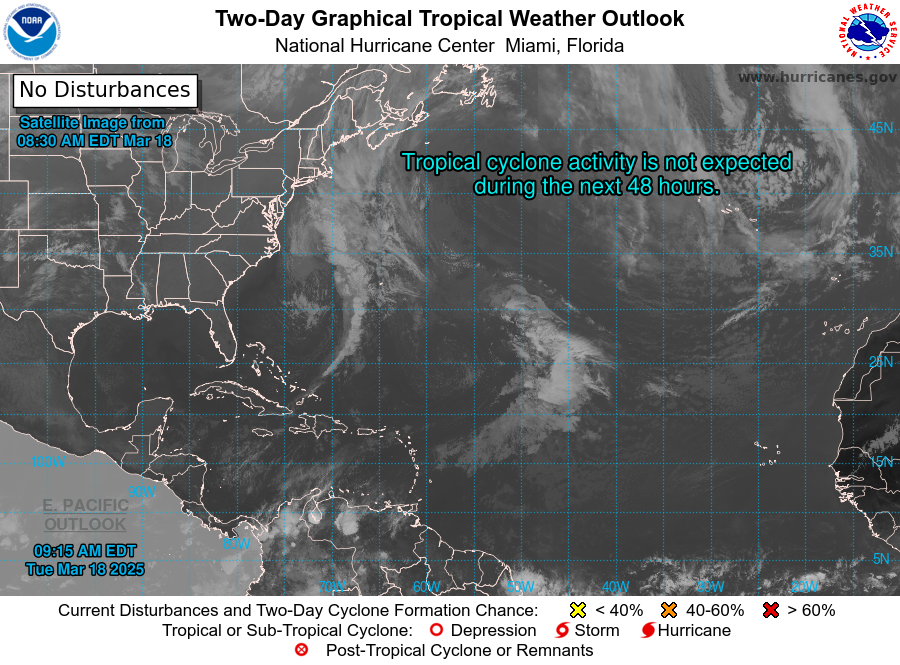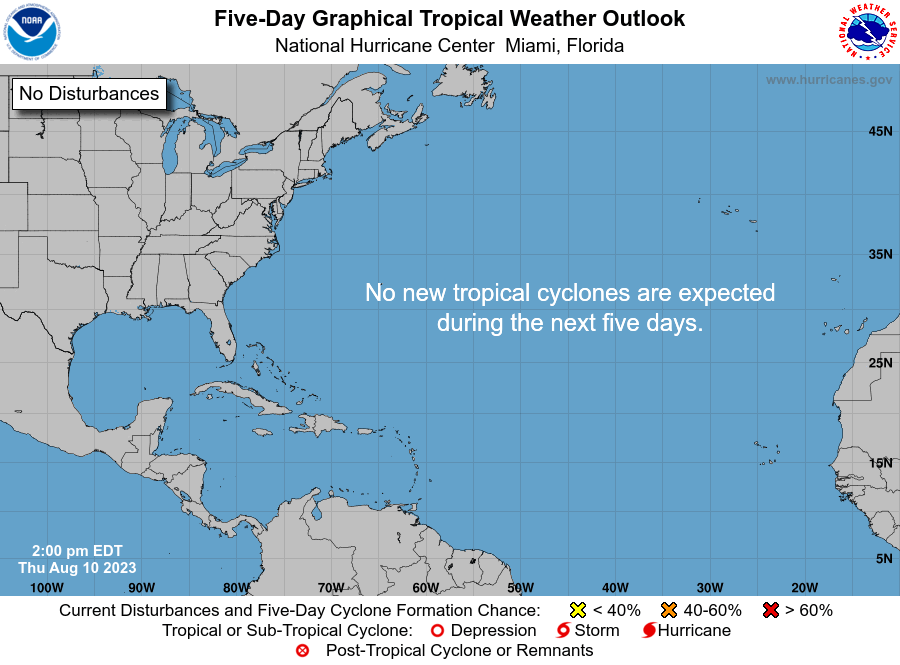 Satellite Imagery
Select a map type to view:

Long-wave Infrared Imagery for Atlantic Ocean (GOES16)
Global Tropics Hazards and Benefits Outlook (Click image for more details)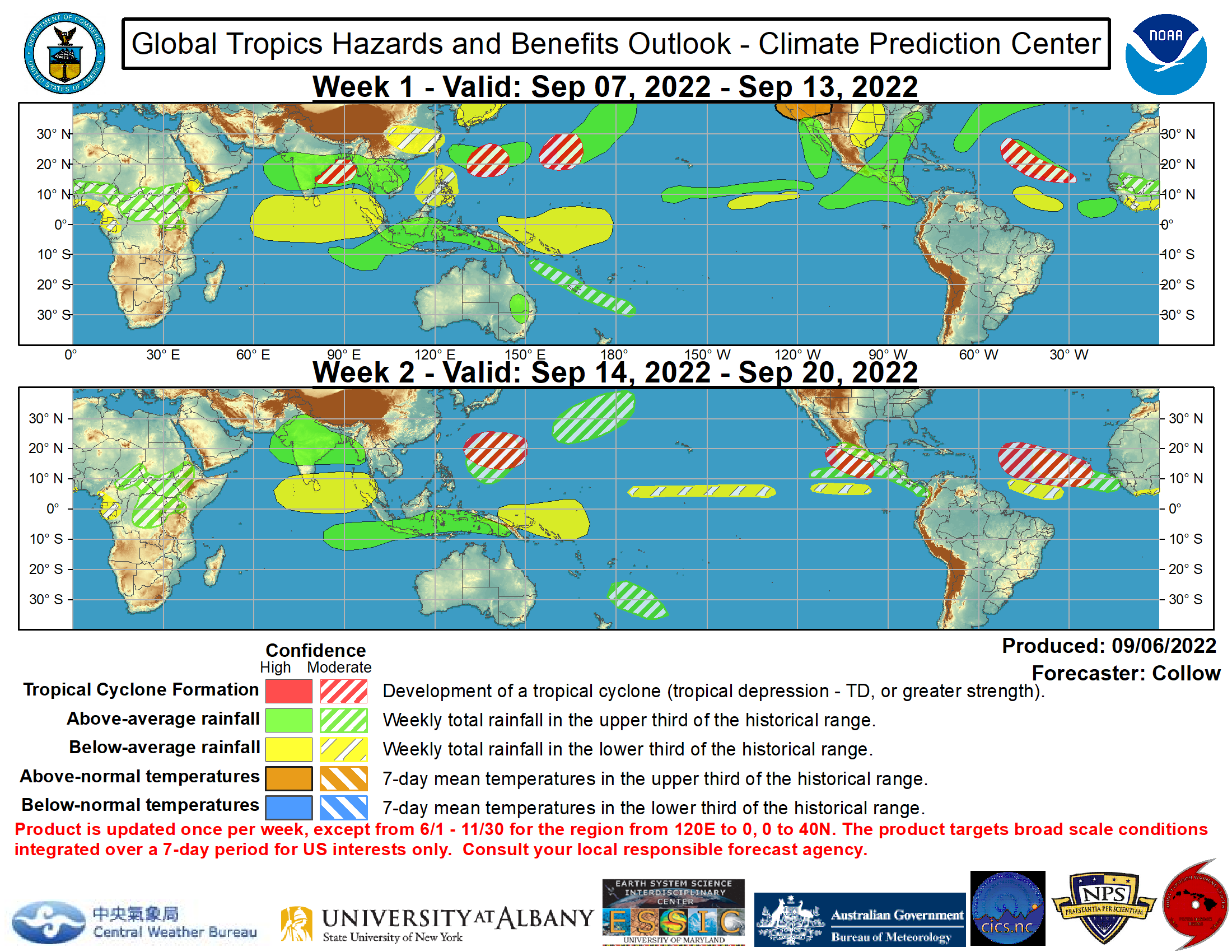 Saharan Air Layer
Wind Shear Tendency
Sea Surface Temperatures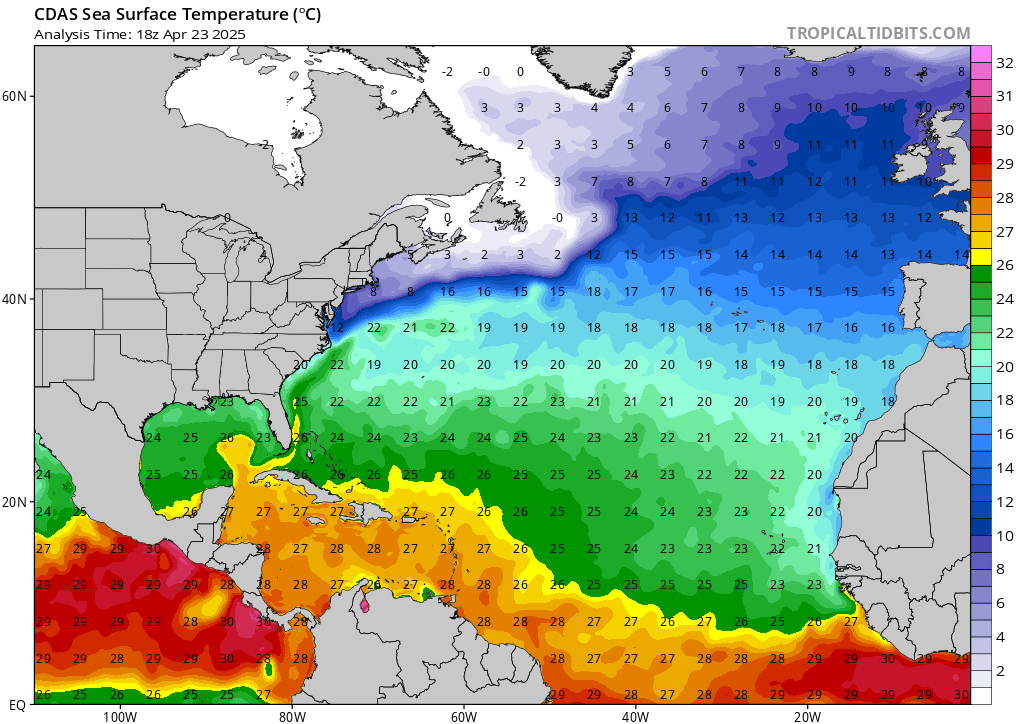 Sea Surface Temperatures Anomalies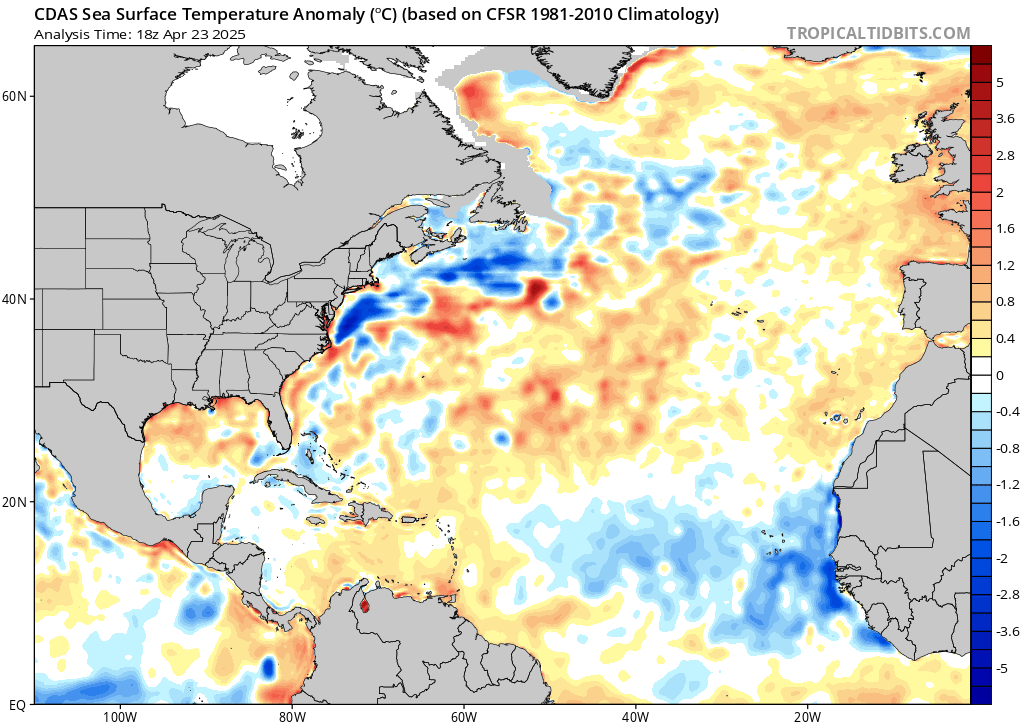 MJO Forecast