HOME
National Hurricane Center Products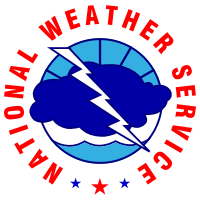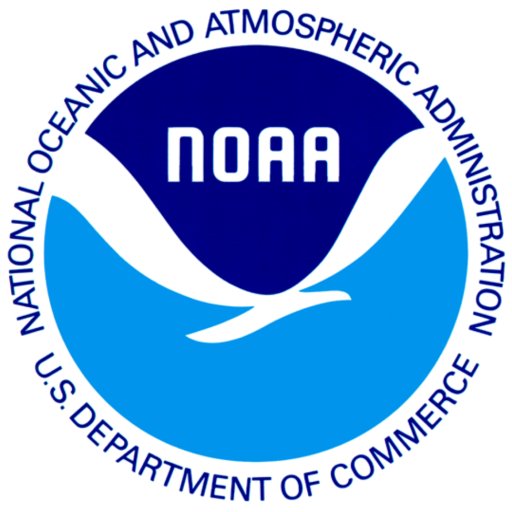 =
National Weather Service Today's Weather Impact Levels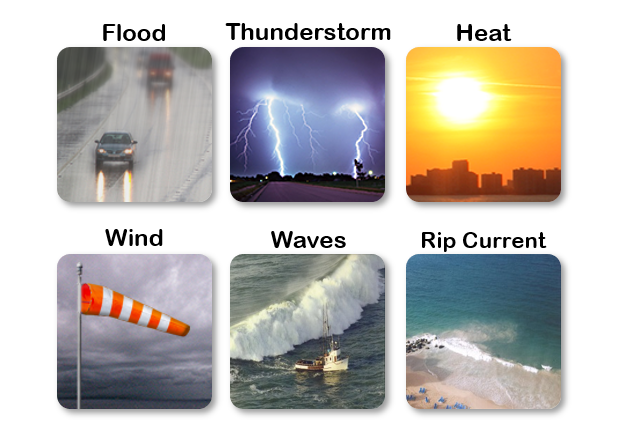 Graphical Hazardous Weather Outlook

National Weather Service Forecast for:

San Juan PR


Issued by: National Weather Service San Juan, PR
Updated: 9:58 am AST Oct 21, 2019
San Juan
Today


Isolated
Showers

Tonight


Scattered
Showers

Tuesday


Scattered
Showers

Tuesday
Night

Scattered
Showers

Wednesday


Scattered
Showers

Wednesday
Night

Scattered
Showers

Thursday


Scattered
Showers then
Mostly Sunny

Thursday
Night

Partly Cloudy


Friday


Scattered
Showers then
Mostly Sunny

Hi

89 °F

⇓

Lo

77 °F

Hi

87 °F

Lo

76 °F

Hi

89 °F

Lo

77 °F

Hi

90 °F

Lo

77 °F

Hi

90 °F
| | |
| --- | --- |
| Today | Isolated showers. Mostly sunny, with a temperature falling to around 83 by 5pm. East northeast wind around 14 mph, with gusts as high as 21 mph. Chance of precipitation is 20%. |
| Tonight | Scattered showers. Mostly cloudy, with a low around 77. Southeast wind 7 to 9 mph. Chance of precipitation is 50%. New precipitation amounts between a quarter and half of an inch possible. |
| Tuesday | Scattered showers and thunderstorms before noon, then isolated showers. Mostly sunny, with a high near 87. East northeast wind 7 to 13 mph, with gusts as high as 20 mph. Chance of precipitation is 40%. |
| Tuesday Night | Scattered showers and thunderstorms. Mostly cloudy, with a low around 76. East wind 6 to 8 mph. Chance of precipitation is 40%. |
| Wednesday | Scattered showers, mainly after noon. Mostly sunny, with a high near 89. East northeast wind 9 to 14 mph, with gusts as high as 21 mph. Chance of precipitation is 30%. |
| Wednesday Night | Scattered showers. Partly cloudy, with a low around 77. East wind around 8 mph. Chance of precipitation is 30%. |
| Thursday | Scattered showers, mainly before noon. Mostly sunny, with a high near 90. East wind around 10 mph. Chance of precipitation is 40%. |
| Thursday Night | Partly cloudy, with a low around 77. East southeast wind around 8 mph. |
| Friday | Scattered showers, mainly before noon. Mostly sunny, with a high near 90. East wind 7 to 11 mph. Chance of precipitation is 40%. |
| Friday Night | Partly cloudy, with a low around 76. |
| Saturday | Scattered showers. Mostly sunny, with a high near 89. Chance of precipitation is 30%. |
| Saturday Night | Partly cloudy, with a low around 76. |
| Sunday | Scattered showers. Mostly sunny, with a high near 88. Chance of precipitation is 40%. |
Weather Summary

590
AWCA82 TJSJ 210940
RWSPR

Weather Summary for Puerto Rico
National Weather Service San Juan PR
540 AM AST Mon Oct 21 2019

Northeast flow increased over night over the local waters.
Winds over the local waters then carried the showers that formed
in the Atlantic over the north central and northeastern coasts of
the island. A few showers also passed briefly over Culebra. Just
before dawn there were also thunderstorms over and just north of
Vega Alta and Vega Baja and north of Dorado. While most areas
received less than one tenth inch, a few areas in the northern
parts of Canovanas saw almost an inch of rain. Fortunately, none
of this rain was seen in the Culebrinas river basin overnight,
allowing the river to subside from slightly more than bankfull
levels. Temperatures ranged from the mid 60s to the lower 80s. So
far, by 5 AM AST, San Juan had had a low of 78 degrees. Winds
were light, variable and generally less than 5 mph.

After the morning showers subside on the north coast, some
sunshine is on order. Then, showers will develop in the interior
and western parts of the Puerto Rico. Showers and thunderstorms
could be particularly heavy in the southwest and along the
Cordillera Central this afternoon. Urban and small stream
flooding will be possible with these rains. Any gusty winds,
though possible, should be brief, but sea breezes of 10 to 20 mph
are expected along the north and south coasts. Maximum
temperatures will range from the mid to upper 70s in the higher
mountains to the lower 90s on the southern coasts. Overnight lows
will range from the mid 60s to around 80 degrees. Showers are
expected to continue through the middle of the week, with a few
thunderstorms each afternoon in southwestern, western and interior
Puerto Rico.

Across the local waters, seas up to 5 feet and winds up to 15
knots are expected. There is a moderate risk of rip currents for
the beaches from the northwest to the northeast coasts of Puerto
Rico, Vieques and Culebra.

$$

This product is issued around 5 AM and 5 PM each day and weather
conditions may change between issuances. Please verify the status
of any Watches...Warnings or Advisories mentioned in this product.
Caribbean Sea Satellite (Loop)
Puerto Rico Doppler Radar